Majhi Tujhi Reshimgaath: Shreyas Talpade And Prarthana Behere Make A Comeback To Television With This New Show
Shreyas Talpade and Prathna Behera are all set to make a comeback on the small screen. The upcoming series 'Tujhi Majhi Reshimgaath' starring Shreyas and Prathna will be released soon.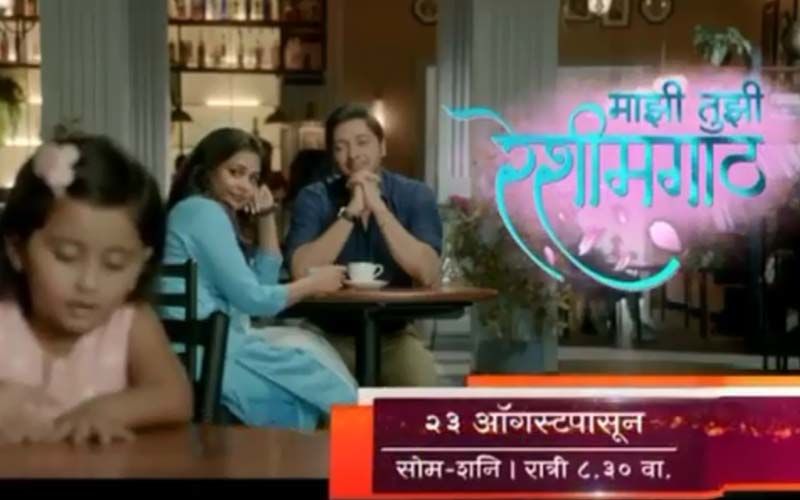 Prarthana Behere is known as one of the most glamorous actresses in Marathi entertainment. She is hugely active on social media. (Prarthana Behere Movie) Bold and hot photoshoots make her a hot topic. But when will she appear while acting? This question is frequently asked to her. She has been away from films for the last two years. But the good news for her fans is that she will be back on the small screen soon. She has once again turned her attention to the series so that the audience will not forget her.
Recently, Prarthana Behere also took to her Instagram and shared the post of her upcoming television show with Shreyas Talpade. She wrote,"10 वर्षांनी टिव्ही वर पुनरागमन करते आहे... तुमच्या घरातली, अगदी तुमच्यातली एक होण्यासाठी... तुमचे प्रेम आणि आशीर्वाद असेच पाठीशी राहोत, हीच सदिच्छा...!!! तुमचीच प्रार्थना बेहेरे !!!... "माझी तुझी रेशीमगाठ". On the comeback on the television industry, Shreyas said, "Once again, I am very happy to be back with a strong story through our Marathi television. The series 'Majhi Tujhi Reshimgaath' is very different, it is a unique love story which I am sure the audience will love, my role in it will make the audience feel like you".

The promo of this series has just been released and the curiosity of the viewers has reached Shige after seeing a glimpse of this series. The story of the series is different and a beautiful love story will come to the audience through this series. Actress Prarthana Behere will be in the lead role along with Shreyas Talpade in this series. The other cast and characters in the series are still in the bouquet and the series will hit the screens soon.




Image source: Instagram/prarthana.behere