Manjiri Oak is Proud Of Her Son For Achieving 90% Marks In His 10th Boards See This Adorable Appreciation Post
Manjiri Oak applauds her dear son for achieving 90% marks in standard 10 SSC exams.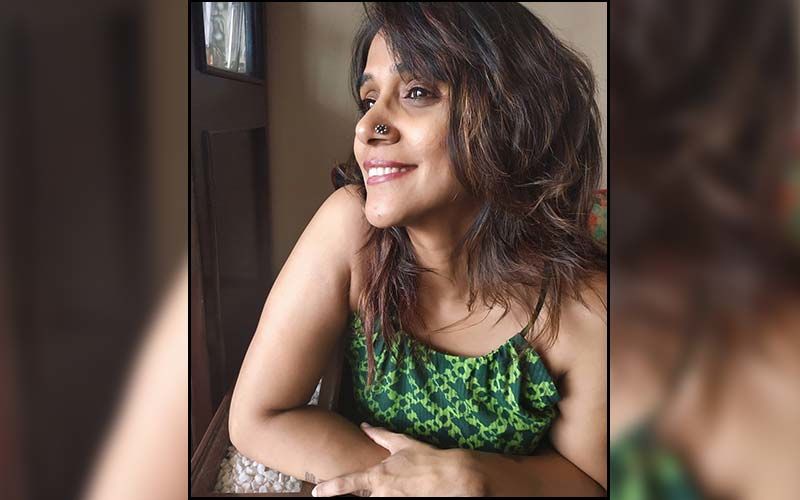 A producer and talented fashionista of the Marathi entertainment industry, Manjiri Oak, is not only a part of the celeb wives club! She is an accomplished producer, fashion enthusiast, and a mother. As her son Mayank Oak fared well with flying colors in his state board exams. The actress posted, "इयत्ता दहावी म्हणजे आपल्याकडे जवळ जवळ एक युद्ध चालू असतं..सगळ्यांचच आपापल्या परीने ..आज हे युद्ध जिंकून हा योद्धा आम्हाला परत एकदा अभिमान वाटेल असं वागला आहे ...
त्याला ९० % मिळाले आहेत .. त्याचं खूप कौतुक .. आणि त्याच्या सारख्या सगळ्या योध्यांच अभिनंदन.."
One of Marathi industry's best actor Prasad Oak is also blessed with a superstar wife Manjiri. Prasad and Manjiri own the Prasad Oak's Vision, a production house that recently released a super hit and award-winning films like Hirkani and Kaccha Limbu.
Yes, actors have packed schedules and crazy workloads, but nothing comes in the way of celebrating some quality time with the family! Prasad Oak is one such actor. He always makes it a point to turn up for his son! Not very long ago, on Independence day, Prasad shared the moments from his son's last band regime at school. A proud father that Prasad is, he woke up early in the morning and wore traditional clothes to attend the Independence day parade at Mayank's school. Prasad is also a diligent husband and a great friend as advocated by his close friends!
Image source: Instagram/manjiri_oak