Marathi Bhasha Din 2020: Ravi Jadhav, Spruha Joshi, Amruta Khanvilkar And Subodh Bhave Wish Fans On This Day
While the state is celebrating the joy of Marathi language, Marathi celebrities are celebrating their love for the Marathi language with fans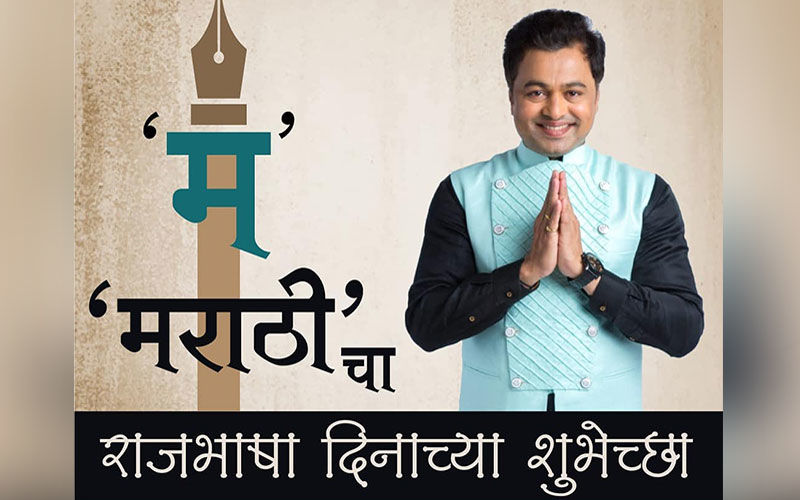 Marathi Language Day or Marathi Bhasha Din is celebrated on February 27 every year across the Indian states of Maharashtra and Goa. It is the Birthday of eminent Marathi Poet Vi. Va. Shirwadkar aka Kusumagraj. While the state is celebrating the joy of Marathi language, Marathi celebrities are celebrating their love for the Marathi language with fans!
The talented Marathi director Ravi Jadhav, who gave us great films like Natrang, Timepass, Nude, and Balak Palak wishes his fans on Instagram on this Marathi Bhasha Din. He writes an inspiration to provoke Marathi readers saying "आज दोन मराठी पुस्तके विकत घ्या. एक स्वत: वाचा आणि एक आपल्या नातेवाईक अथवा मित्रांना भेट द्या!!! आज सुरुवात करा मग याची कायमची सवय करा!!!" His idea is to create a culture for Marathi Literature.
The actress, poet, host, and entertainer, Spruha Joshi shared a poem she wrote on this day as a tribute to her language. She shares a picture with a Marathi novel in her hand that shows her love for the language.
Amruta Khanvilkar shared a few lines from the famous Marathi song, 'Labhle Amhas Bhagya Bolto Marathi'. She wishes her fans on this day by reflecting Marathi pride.
Balgandharva and Katyar Kaljat Ghusli Star Subodh Bhave, who is known for his rich Marathi vocabulary and passion for the Marathi language, too wished his fans on this day. He writes, "मराठी राजभाषा दिनाच्या मनःपूर्वक शुभेच्छा!!! मराठीचा हा उत्सव फक्त एक दिवस नाही तर रोज साजरा करूया".
We wish you a Happy Marathi Bhasha Divas!

Image Source:- Instagram/subodhbhave