Mi Sangre: Marathi Actress Neha Mahajan Plays Sitar For International Singer And Musician Ricky Martin
Neha is all set to feature in the new Ricky Martin song Mi Sangre.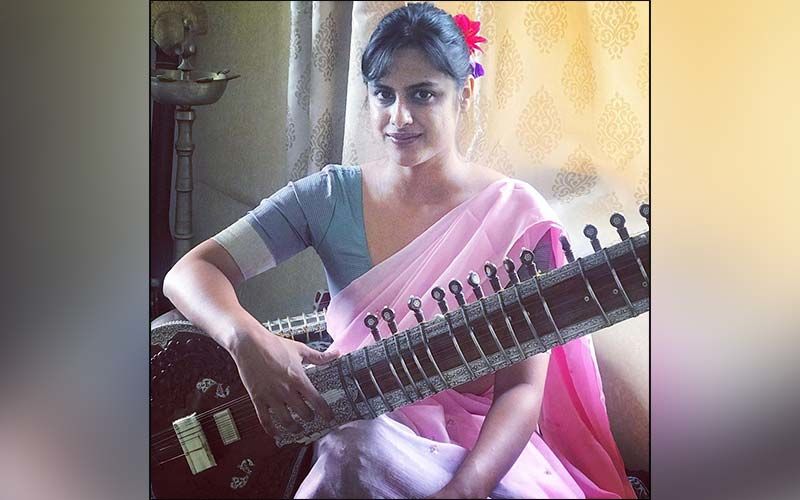 Marathi fans are always proud of their stars when they make it big in Bollywood or any other Indian cinema. Guess what happens when they hear about their upcoming Hollywood film? Recently Marathi actress Neha Mahajan starred in the Chris Hemsworth action flick Extraction. Now Neha is all set to feature in the new Ricky Martin song Mi Sangre. The actress who is popular for her sitar playing skills is a part of the musical team for the international singer and musician, Ricky Martin.
The actress writes, "Heart is beating with excitement today! #MiSangre has released, a beautiful song by the amazing @ricky_martin, in which I got to play and explore my Sitar. A song reminding us that we are really human's first, anything that divides us is superficial. Thank you @ricky_martin and @montanatheproducer for this. I have a whole bunch of people to thank. Firstly, @mireillebravo for roping me into this unforgettable journey, @danaysuarez for her support and love and voice, @prassannaad for recording me, coaxing out comfort and creativity @octavius_studios for making the space available @purnima_potkar for being such a gracious manager from @exceedentertainment and most importantly my father @vidur.mahajan for bringing the Sitar into my life and teaching me to be mindful of the music that flows through it. @naeemsitarmaker thank you for making my Sitar :) My friend @kabir.shah took this photo, thank you! Song link in bio Please listen to it with your headphones on it's a unique headphone mix".
Neha was last seen in Hemant Dhome's Satarcha Salman. She played a pivotal role alongside Sayali Sanjeev, Akshay Tanksale, Makarand Deshpande, and Shivani Surve. She is one of the Marathi celebrities who are making the most of the self-quarantine by working out at home. The 'Simmba' actress can be seen keeping her fans entertained with her social media in the quarantine. Her sitar skills and workout videos are as famous as the work she does! Her Instagram is flooded with praise, compliments, and congratulations on her new work. Neha updates her fans about any new projects or her ongoing work only through social media and her fans make sure they follow her every update. Her fans recognize her for her work in Coffee Ani Barach Kahi, Nilkanth Master, Friends, One Way Ticket, and TTMM. Her work in Hindi films and web series is recognized by Simmba and Leila.
Image source:-Instagram/nehamahajanofficial