Mrunmayee Deshpande Goes For A Farming Trip With Hubby, Catch The Fun Moments By This Farmer Girl
Check out actress Mrunmayee Deshpande's nature trip to a farm in Panchgani with hubby Swapnil Rao.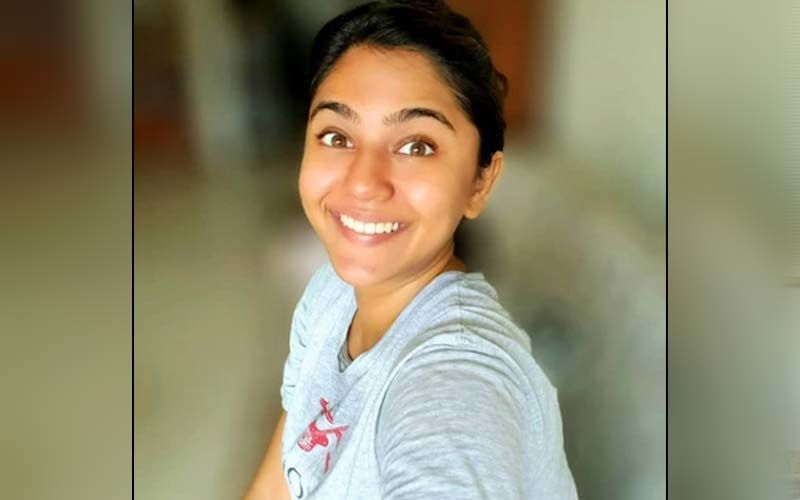 It is nice to spend time on vacation with our family and loved ones. But the fun increases to a higher level when the vacation is filled with various activities. The example of this active vacation can be perfectly given with actress Mrunmayee Deshpande's recent trip with her husband Swapnil Rao.


Mrunmayee and Swapnil have recently gone on a trip to Panchgani. They've visited "The Odd Gumnut", permaculturists in Panchgani. This trip is a visit to nature in which the couple will be doing the farm work together. Mrunmayee has recently shared a video on her Instagram. On the first day, as we can see in this video Mrunmayee us cutting the weeds out of the farm and Swapnil is filming her. This video gave a nice glimpse of the couple's time together. Swapnil is seen making fun of Mrunmayee while she is working. She really worked like the real farmer girl on the field.
In this video, Swapnil said "I dragged her into this", in a sarcastic way. He also explained that after they clean up the weeds from the farm, chickens will be taking care of the rest work. The couple seems to be enjoying their trip. This vacation is a natural couple goal that every couple should try. The breath of fresh air and the surrounding nature must've been a great experience of both of them. Mrunmayee's fans loved this video.



Image Source: instagram/