Mukta Barve Celebrates Guru Purnima With Smile Please Co-Actor Satish Alekar
Mukta's Guru purnima was a happy one due to Vikram Phadnis' Smile please. She reunited with her mentor Satish Alekar on this project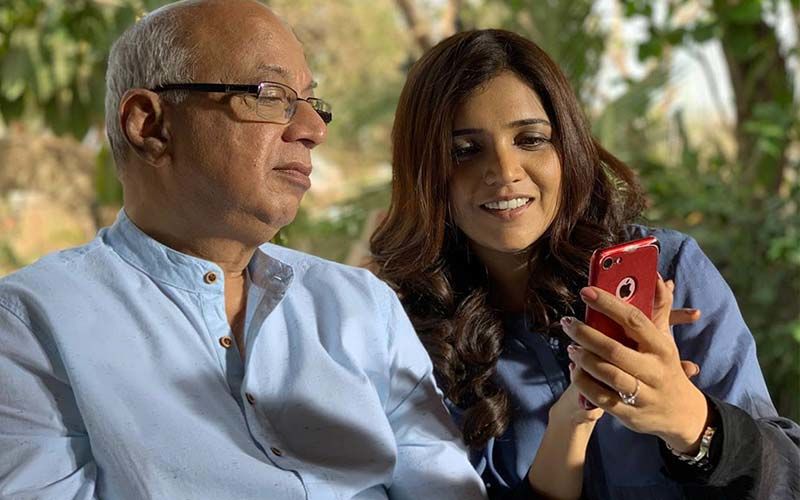 On this auspicious day of 'Guru Paurnima', Mukta Barve shared a spiritual moment on her Instagram post that was dedicated to Satish Alekar ji, her mentor from early acting school days.
The 'Guru-Shishya' duo worked together on the upcoming film 'Smile Please' directed by Vikram Phadnis. Mukta barve expresses gratitude to Vikram for casting the duo together and giving Mukta the opportunity to work along with her Guru.
Mukta Barve plays the daughter to Satish Alekar in this film. They do share a father-daughter kind of bond ever since the Lalit Kala Academy days.
Satish Alekar is a veteran actor, theatre director, play writer and much more. He was previously seen in popular Marathi films like Ventilator, Chi Va Chi Sau Ka, Bahi: Vyakti ki Valli Part I and II, Rajwade and Sons to name a few.

It will be interesting to see their on-screen chemistry in the movie 'Smile Please' which is all set to hit the silver screen on 19th July 2019.


Image Source: Instagram/muktabarve