Navra Bayko Ani Ti: Umesh Kamat And Priya Bapat's New Romantic Ad Film Now Streaming On Mirchi Marathi
Umesh Kamat and Priya Bapat again took their fans on a romantic journey with this new ad film for StoryTel, streaming on Mirchi Marathi.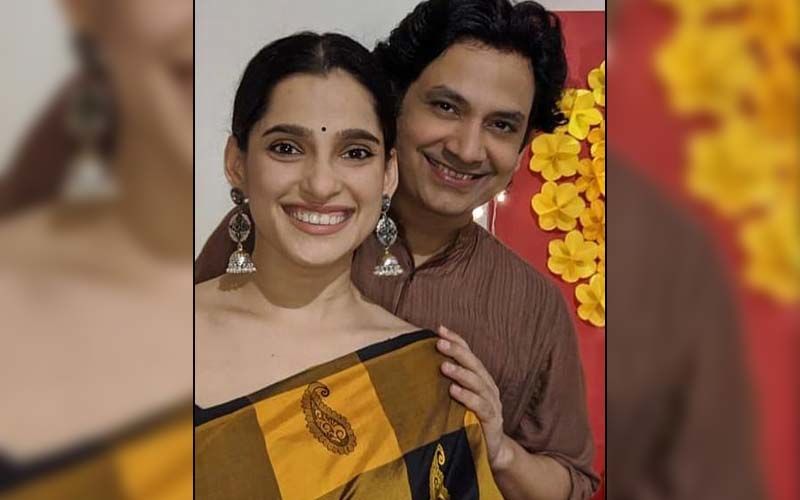 Recently Umesh Kamat had shared a poster of his and wife Priya Bapat's new ad film "Navra Bayko Ani Ti", on his Insta handle. This is a film for the StoryTel app. It is streaming on the Marathi YouTube channel of Radio Mirchi, as Umesh said in his caption. This is a nice representation of a cute couple. In which the husband is trying to impress his wife by doing things that she likes. This video is filled with love and the small arguments between a couple that gets resolved in a very romantic and lovely way.
As Umesh has written in his caption that one of the many things about love is that we try different things, that we avoid usually. It is for the person we love. Like this exactly, Priya's love for Marathi books made Umesh try those books. But there's a slight twist in the story. Instead of reading, Umesh has started listening to the books.
Yes, that's right! Umesh came up with an idea and downloaded the StoryTel app in which he listened to the audiobooks that Priya likes. This sweet and romantic story of Umesh and Priya has been represented accurately in the video. Priya also shared the poster. Also, they've shared the link to this video in their Insta Bio.
Umesh and Priya are the most loved couple of the Marathi industry. Fans have always loved their on-screen as well as off-screen chemistry. This video also got a great response from their fans. The couple has also shown their love and perfect chemistry through their series "Aani Kay Hava".
Image source: instagram/umesh.kamat