Navratri 2020: Catch Rupali Bhosle's Tribute To The Nine Goddesses
Rupali Bhosle pays a tribute to Goddess Durga this Navratri by dressing up as her in her latest Instagram post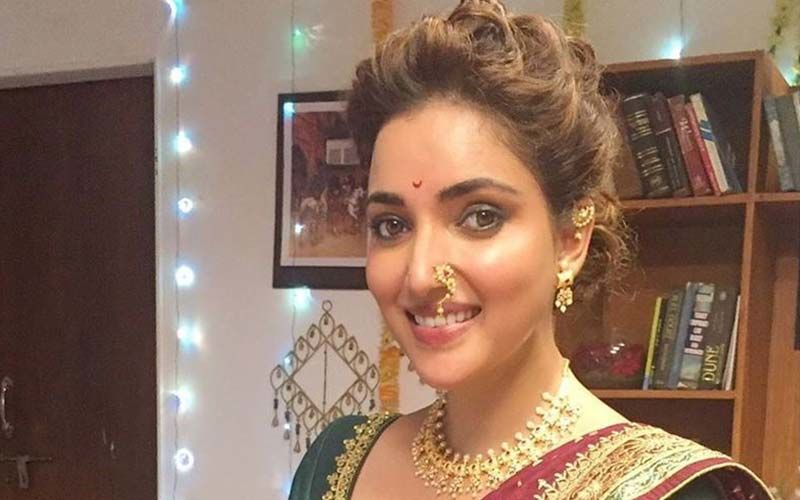 Rupali Bhosle is one of the powerhouses of the Marathi film industry. She surely knows how to woo her audience by delivering amazing performances on-screen and mesmerizing the fans with her traditional Marathi Mulgi or by dressing as the sexy siren off-screen.
While we are all celebrating the festivities of Navratri in our own way, the Bigg Boss Marathi fame, Rupali dressed up as the Goddess Durga in her latest post to pay her respect to the many avatars of Goddess Durga during this festival season. Celebrating the first day of Navratri, Rupali is seen in the avatar of Kali. She is wearing a cream-colored saree with a red-colored sleeveless blouse and has donned the iconic look of the Goddess Kali; an avatar of the Goddess Durga. She is posing as the deity holding her backsword and Trishul demonstrating the undeniable power of the Goddess. For the remaining two days the actress was seen dressing up as the Goddess Durga. The actress captioned the post by stating, "HAPPY NAVRATRI. Every woman who awakens courage within herself is DURGA. Every woman who awakens transformation within herself is KALI. Every woman who awakens devotion within herself is PARVATI. Every woman who awakens nurturing within herself is ANNAPURNA. EVERY WOMAN IS SHAKTI." The actress like the Goddess defines calm, power, womanhood, and confidence through her powerful photoshoot.

Speaking of her project, Rupali is currently portraying the character of Sanjana Dixit In Aai Kuthe Kay Karte. The show airs from Monday to Saturday at 7.30 p.m. on Star Pravah.




Image source : instagram/rupalibhosle