OMG: Prathamesh Parab Unveils The Official Poster Of His Upcoming Horror Comedy
The talented actor of the Marathi film Industry Prathamesh Parab unveils the official posters of his upcoming horror-comedy OMG.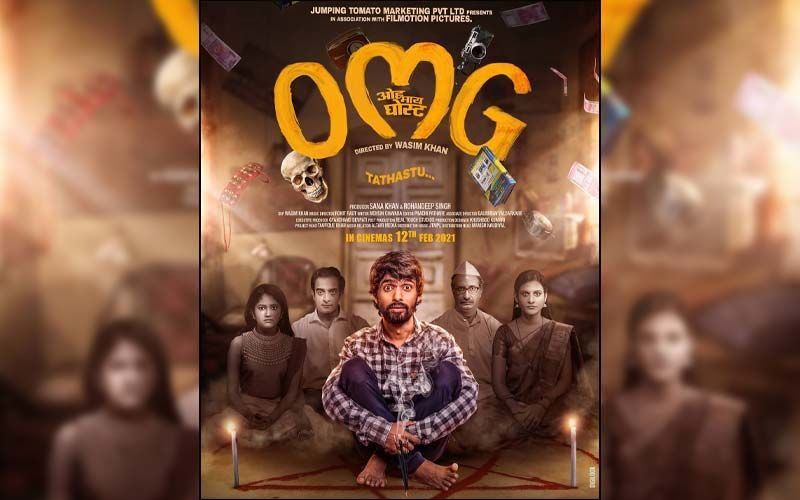 Prathamesh Parab goes all out in promoting his upcoming film - OMG the full form of which is Oh My Ghost! Judging from the name and the poster we can certainly say this is a horror-comedy.
"Dagdu" aka Prathamesh Parab shared a poster of his upcoming horror-comedy OMG and wrote "Presenting the 2nd official poster of our film "Oh My Ghost". Directed by: @wasim_khan_omg Written by @mohsin_chavada Produced by Sana Khan & Rohandeep Singh."

"OMG" is directed by Wasim Khan and produced under the banner of Jumping Tomato Marketing Pvt Ltd and co-produced by Sana Khan and Rohandeep Singh. The film will be released on 12th February 2021. The other stars in key roles are Pankaj Vishnu, Kurush Debo, Apruva Deshpande, and Deepali Patil has appeared as the ghost in the film. Prathmesh is a very committed artist and never loses any chance to entertain his fans. OMG is another feather in Prathamesh Parab's cap.



Image source: Instagram/prathameshparab