Phulala Sugandh Maaticha, August 06th, 2021, Written Updates Of Full Episode: Shubham Gifts Kirti Her Father's Memory
Phulala Sugandh Maaticha, August 06th, 2021, Written Updates Of Full Episode: Shubham Gifts Kirti Her Father's Memory. Meanwhile, Kirti takes care of the naming ceremony of her niece by doing all the preparations.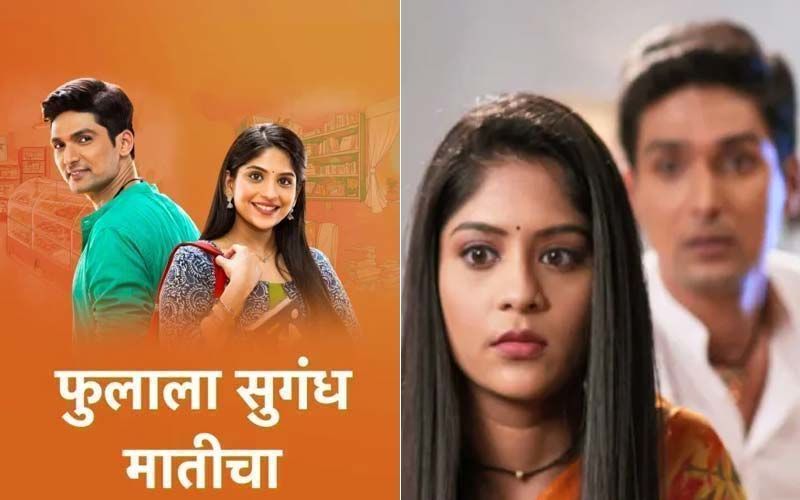 Shubham realizes that he has met Kirti's parents, after seeing their photo. As he tries to tell her, Shubham gets summoned by Jiji Akka and leaves for home. He then opens up everything in front of Bhau.
Now, in today's Phulala Sugandha Maaticha episode, Kirti looks after her newborn niece, while Aarti and Sagar are busy. Meanwhile, Sagar feels troubled about his daughter's naming ceremony. Being jobless at the moment, he fears that he won't be able to buy clothes jewelry for Kirti and her in-laws, as she's the aunt of the child. Aarti asks him not to worry and tells him that she's already brought clothes for Kirti's family and a necklace for Kirti. Sagar gets surprised to see that and asks Aarti how did she buy all this? Upon searching finds out that, Aarti sold her jewlry to buy all these things for Kirti. Aarti tells him that she didn't have any use for her jewlry and if it is for her favorite sister-in-law, she would do anything. After that Aarti gets called by Kirti as the baby starts crying.
Aarti then teaches Kirti how to hold the baby properly. She then tells Kirti about her family tradition which is followed by an aunt for her niece or nephew. Telling her about the tradition, Aarti says that on the naming ceremony, the aunt has to write all the good things that she wants her niece and nephew to have and put that paper under the baby's pillow. Kirti gets excited to hear about this tradition.
Back at Jamkhedkar's, Jiji Akka dries Papar when Janhvi appears in front of her. Jiji Akka asks Janhi about her exam. And as she says that the exam was easy, Jiji Akka praises Kirti. Janhvi feels jealous, but Jiji Akka tells her that if it weren't for Kirti's teaching, Janhvi would've not come this far. Then Sonali appears in front of them and Jiji Akka asks for her help. Sonali tries to make excuse but Jiji Akka makes her work. Meanwhile, Shubham searches for the pen that he found in the hand of Kirti's father. Realizing that it was a gift that he bought for Kirti, Shubham plans to surprise her with it. Coincidentally he gets a call from Kirti when he finds the pen. Kirti asks him what was he going to talk about when he got interrupted by Jiji Akka. Shubham tells her that it is something special that he'll tell her when they meet and leaves Kirti in curiosity.
Further, on the naming ceremony day, Kirti decorates the house amazingly with all the preparations. As Aarti praises her work, Bhau appears with the family and praises Kirti as well. Sagar and Aarti welcome Kirti's in-laws. The naming ceremony starts after a while and Kirti reveals the name that she thought for her niece. The ceremony ends with the kid being named "Aarya". During the whole ceremony, Shubham seems to be feeling uneasy as he doesn't get a chance to give Kirti, the gift that her father had bought her. Kirti then hands over the beverages and sweets to the guests. But as she hands over the Peda to a lady, she tells Kirti that Peda is given if someone gives birth to a boy and Barfi to a girl. Kirti replies her saying that we give sweets to celebrate and welcome a new life and it shouldn't be discriminated against like this.




Image Source: Instagram/fulala_sugandh_maticha_oficial