Phulala Sugandh Maaticha, August 17th, 2021, Written Updates Of Full Episode: Kirti Finally Tells Shubham What Her Real Dream Is
Phulala Sugandh Maaticha, August 17th, 2021, Written Updates Of Full Episode: Kirti Finally Tells Shubham What Her Real Dream Is - Shubham then vows to support Kirti in achieving her dream of becoming an IPS officer.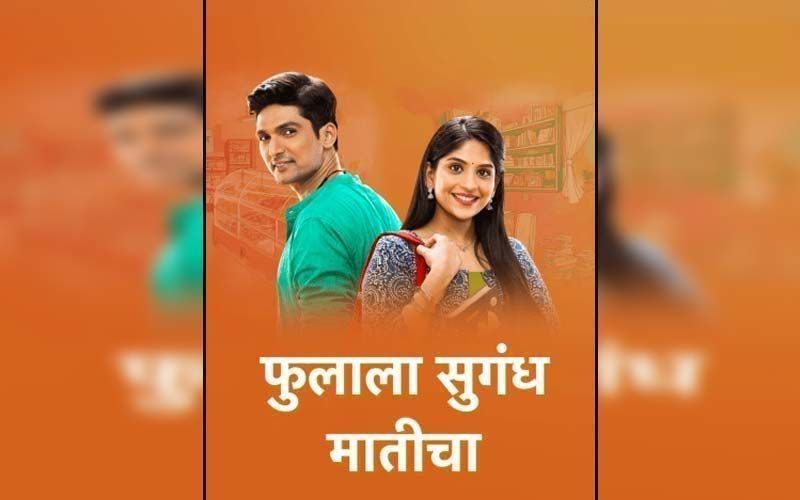 Jiji Akka asks Shubham to buy Kirti new gold bangles as a gift. Shubham then takes Kirti to the jewelry shop and keeps on bringing topics related to her dream. As he fails to make her tell him about her dream, Shubham takes Kirti to various places that remind her of her dream of becoming an IPS officer, but Kirti refuses to say anything.
Now, in today's Phulala Sugandha Maaticha episode, Shubham takes Kirti to the place where she used to study. As they reach that place, Kiti gets a flashback from when her father used to bring her to this place for studying under Mahatma Gandhi's statue. Kirti asks Shubham, why is he taking her to these places instead of home. Shubham tells her that there's no hurry to go home, and he wants to spend time with her as well. Kirti tries to make excuses to make Shubham take her home. But Shubham makes her agree on staying there. Meanwhile, Sonali sees the portrait of Kirti's parents in her room when she sneaks there. She then makes an excuse of key and takes Jiji Akka to Kirti's room to show her the portrait. Showing her the portrait, Sonali intentionally puts it in Jiji Akka's mind, that Kirti will be following what her parents taught her after looking at the portrait, every day. Hearing that, Jiji Akka gets flashbacks from the naming ceremony of Kirti's niece and finds it bothersome.
Back at the statue, Shubham convinces Kirti not to worry about the house chores as there are people who can handle it. He then tells Kirti that he feels something is going on in her mind. He then brings out the topic of childhood memories with his parents and starts talking about his memories. Further, he starts talking about a word game and starts playing with Kirti. At the start, Kirti doesn't seem to interact, but when it comes to dreams, Kirti speaks up. Shubham then tells her that dream is the most important word for Kirti, as she is the one who knows how to complete her dreams. And there's not a single dream that she's failed to achieve. As this topic comes, Kirti refuses to make eye contact with Shubham and runs away. Stopping her, Shubham tells her that it means she has a dream that hasn't been completed. Shubham then tells Kirti that even though she's trying to hide it, her dream can't be hidden at all. Then he starts talking about dreams that a married woman would have. And reaching her limit, Kirti stops him at a point and finally speaks out, telling him what her real dream is. As Kirti tells Shubham that she had dreamt of becoming an IPS officer to serve and protect the people of the country, Shubham wipes her tears. He asks her why didn't she tell him earlier. And as Kirti says that it was her dream before she got married, Shubham explains to her that this dream that cherished all these years can't be forgotten and it is wrong that she decided herself that this dream won't come true. Saying that Shubham says that Kirti's dream will come true and she will become an IPS officer. Further, he says that she's not alone in this, as Shubham will always be providing the support that she needs. He then lets her know how he learned about her dream.
Shubham then makes a promise to Kirti, saying that whatever happens, he'll make sure that Kirti becomes an IPS officer. But Kirti still hesitates to chase her dream, worrying about her present life. Shubham giving her the example of her own act, encourages her to follow her dream, as he'll also be with her in her each step toward her dream. He also tells Kirti that he's making this promise to Kirti's parents as well. But as Kirti brings out Jiji Akka's topic, Shuham tells her that she'll surely agree with her, as he'll explain everything to her. WIth him on her side, Kirti brings out her hidden dream with a new spirit.




Image source: Hotstar