Phulala Sugandh Maaticha, August 18th, 2021, Written Updates Of Full Episode: Shubham Vows To Support Kirti But They Upset Jiji Akka
Shubham and Kirti mistakenly upset Jiji Akka as they wake up late on an important day.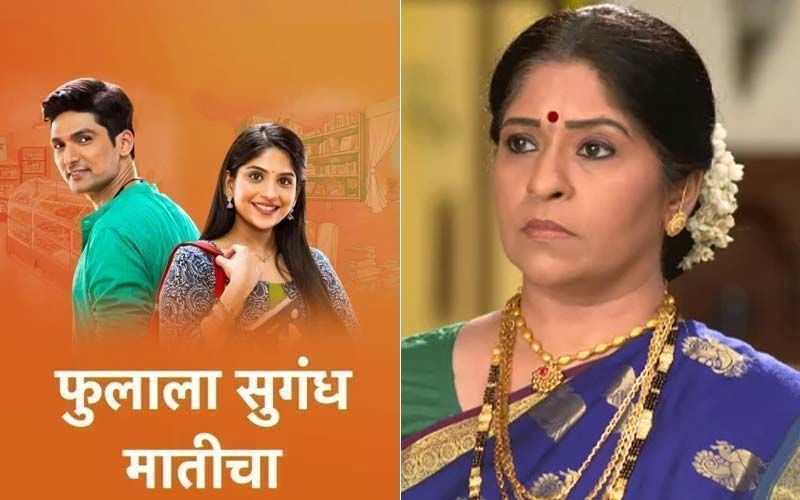 After trying so hard, Shubham finally gets successful in bringing out Kirti's true dream through her own mouth. As Kirti tells Shubham what her real dream is, she gets surprised to find that Shubbham supports her dream. Shubham then makes a promise to her saying that he'll make sure that Kirti becomes an IPS officer. He also assures her that he'll talk to Jiji Akka about her further studies.
Now, in today's Phulala Sugandha Maaticha episode, Kirti gets so happy to find out that Shubham supports her dream. As Shubham asks her why didn't she tell him everything earlier, Kirti says that she thought she would have to leave her dreams and everything behind after the marriage. She then considers herself lucky for having a life partner who understands her and respects her. Shubham then takes her to Mahatma Gandhi's statue and shows her a Diya. He then compares themselves with Diya and a wick, explaining to her that a Diya is nothing without a wick. Shubham then tells her that like she stood behind him during his competition, he'll now stand behind her making sure that she achieves her dream. Further, while leaving, Shubham asks Kirti to wear a helmet and asks her to drive the scooter. While teaching her how to drive the scooter, Shubham has a beautiful time with Kirti.
During the night, Kirti brings out her books, as Shubham shows her a new light. Meanwhile, Bhingri hears tricks Sonali into buying her a Kulfi as she blackmails her. As she is left with no choice, Sonali buys Bhingri 10 Kulfis, without wanting to. On the other hand, Janhavi has a romantic talk with Dilip, late at night. The couple talks about where they want to go after their wedding. As Dilip suggests various beautiful places, Janhavi seems to be excited about visiting Mumbai. While they are talking Kirti appears in front of Janhavi and Janhavai quickly hangs up the call, telling Dilip that she'll talk to him later. Kirti catches Janhavi and quickly realizes that she was talking to Dilip, as Janhavi tries to make excuses. Janhavi then asks Kirti about Mumbai. As the topic goes on, Kirti starts asking Janhavi about her future plan regarding the studies. As Janhavi shows less interest, Kirti suggests Janhavi do further studies to become self-dependent. Janhavi keeps saying yes to her suggestion even though she doesn't want to.
The next morning, Shubham wakes up and admires Kirti as she is sleeping. But as he realizes the time, he gets worried and quickly wakes Kirti up. As they are late on the day of grandfather's Shraddha ceremony, Kirti worries that Jiji Akka would get upset. But hoping that she wouldn't, Shubham asks her to get ready quickly as he plans to talk with Jiji Akka about Kirti's further studies. As everyone except Shubham and Kirit is woking, Jiji Akka gets upset with them. As Kirti tries to help Jiji Akka, Jiji Akka scolds her telling her that she can do it herself.



Image source: Hotstar