Phulala Sugandh Maaticha, June 16th, 2021, Written Updates Of Full Episode: Co-contestants Support Shubham's Right To Not Cook Non-Veg Food
Phulala Sugandh Maaticha, June 16th, 2021, Written Updates Of Full Episode: Co-contestants Support Shubham's Right To Not Cook Non-Veg Food. The competition turns into chaos as the contestants support Shubham.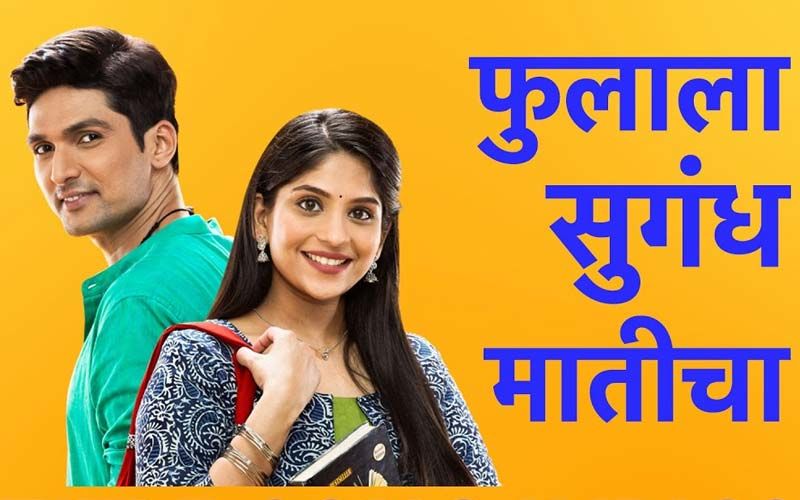 Shubham stays by his principles and refuses to cook non-vegetarian food. And taking it as if he's breaking the rule of the competition, the judge decides to disqualify Shubham. Now, in today's Phulala Sugandha Maatich episode, with a long face, Shubham giveaway his apron and cap, and leaves the competition. The judge calls Shubham a stubborn guy as he is leaving.
Defending her husband Kirti confronts the judge saying that veg or non-veg is not a question in the first place, it is about one's principles. Judge admires Kirti for always staying by her husband's side. Saying that it is not about what's wrong and right, it is about his principles, Shubham leaves the competition.
But just at that moment, Kiran stops him. Kiran tells the judge that only because of their own rules a contestant is having to leave the competition. Telling him that Shubham has every right to choose what he wants to cook, Kiran gives an example of an international cooking competition where vegan people only cook vegan food. Shouting at her husband, Lily tries to stop Kiran from taking Shubham's side. Saying that he won't let something wrong happen to someone. Hearing him Sandy also stands in support of Shubham. Lily tries to stop him from helping Shubham as well but fails to do so. And bursting out of anger she pushes him down. Jiji Akka helps Sandy to stand up and scolds Lily. Meanwhile, the majority stands by Shubham's side so that he could cook vegetarian food.
Back in Maharashtra, Rajkumar seems to be in trouble as his passport is missing. Keeping an eye on him Vikram and Sonali watch him from a distance. After Bhingri offering him his lunch, Rajkumar gets a call from someone where he reveals his true identity being Pratap, a son of a rich person. Hearing everything, Vikram and Sonali catch him and ask for his true identity and intentions. Revealing his true identity Pratap says that he is a son of a rich industrialist, but he wants to stand on his own feet and become a chef. Thus, he came to Shubham to learn from him. Not believing him, Vikram and Sonali ask for proof. And when he reveals that he is the son of the owner of Pratam industries, they ask him to prove it by buying Vikram the agency of Nayanthara Saree Company. Pratap aka Rajkumar agrees and asks for 24 hr time to complete Vikram's demand.
Back at the competition, the contestants create chaos as they support Shubham. But seeing that everyone is causing chaos because of him, Shubham decides to leave. While leaving judge stops him and insults him saying that he only thinks about himself. He is not made for such a competition and he's a coward. Hearing him insult her husband, Kirti gets furious and confronts the judge saying that Shubham is not a coward. The man who stands for his principles is brave and she's proud of him that her husband is brave. Saying that Kirti challenges the judge to take an audience poll to decide whether Shubham stays in the competition or not. When the judge tries to refuse. Kiran, Sandy, and everyone supporting Shubham ask for a public poll. Seeing everyone support Shubham, the judge asks Shubham to stay put till he speaks with the organizers.
Image source: Youtube