Phulala Sugandh Maaticha, June 17th, 2021, Written Updates Of Full Episode: Organizers Take A Poll For Shubham's Contestant Status
Phulala Sugandh Maaticha, June 17th, 2021, Written Updates Of Full Episode: Organizers Take A Poll For Shubham's Contestant Status. Now, the Jamkhedkars are waiting for the result.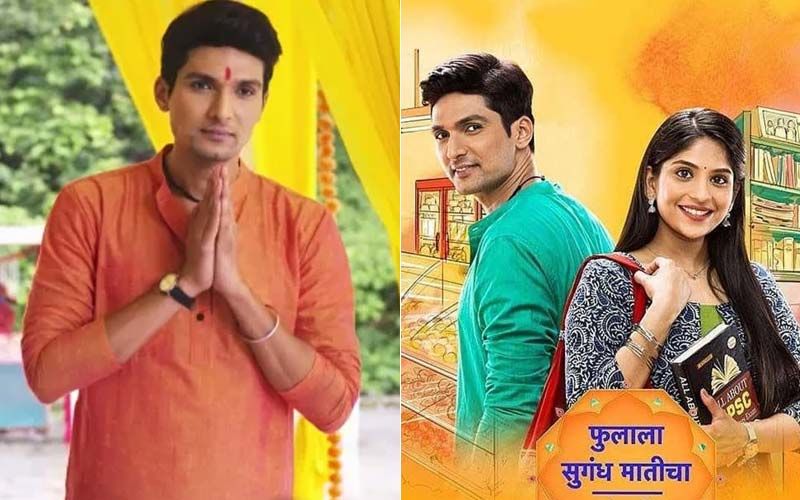 The majority of contestants stand in support of Shubham as they think everyone should have the right to decide what they want to cook. Supporting him, everyone requests a public poll to decide whether he stays or leaves the competition. Seeing everyone stand for Shubham, the judge goes to speak with the organizers.
Now, in today's Phulala Sugandha Maaticha episode, the Jamkhedkars wait as the judge returns with the decision of organizers. Returning with good news, the judge announces that the organizers have decided to take a public poll and the phone number for voting will be given to the audience on TV. After hearing this decision, Shubham confesses to the judge that what he said were his thought only. And he doesn't want to decide who is right and wrong. He considers Jiji Akka as his first teacher and she's the one who has taught him the values that he respects so much. And that he also respects everyone's food culture, so he wants his values to be respected as well. The judge leaves the contestants and asks everyone to wait until the result of voting gets out.
As soon as he leaves, Lily starts arguing with the Jamkhedkars. Calling them a fraud, she accuses them of getting everything done as they please by putting the mask on innocence. Confronting her, Kirti perfectly answers all her accusations. Still, continuing to insult them, Lily asks Kirti to wait and watch as claims that Shubham will be thrown out even if they take a public poll and Lily will be the winner of IBC. Defending her husband, Kirti calls her overconfidence a joke. Telling her that Shubham will stay in the competition, Kirti assures Lily that he'll also be the winner of this competition. Lily leaves the Jamkhedkars and they start praising Shubham for respecting his values and principles. While waiting for the results, Kirti gets notifications showing that Shubham's video has gone viral. Further, as everyone feels stressed, Kirti reads them the Sai Charitra to calm Jiji Akka and everyone down.
As everyone is sitting at the dining table in Shirdi, Bhingri comes searching for Rajkumar aka Pratap. As soon as he thinks that Rajkumar might have run away, Vikram gets a call. After seeing who it is, Vikram bursts out of joy to learn that he has got the Nayanthara Saree agency that he wanted for so long. Everyone congratulates him and as he completes Vikram's wish, Rajkumar appears in front of everyone. As he is still playing his fake character, Rajkumar does the house chores with Bhingri as she cares for him since she fell for him.
Back at the competition, Jiji Akka and Bhau feel stressed about the result. So to remove their stress, Kirti asks them for lunch. But as they are moving towards the canteen, Lily sneakingly changes the displaces the chart of veg and non-veg food. And falling for her trick, Jiji Akka and Bhau take non-veg food.




Image Source: Instagram/phulala_sugandha_maticha_0012, hotstar, facebook/SumeetHMittal