Phulala Sugandh Maaticha, September 08th, 2021, Written Updates Of Full Episode: Shubham Reaches The Admission Center For Kirti
Phulala Sugandh Maaticha, September 08th, 2021, Written Updates Of Full Episode: Shubham Reaches The Admission Center For Kirti. Sonali buys medicines worth 25 thousand from Chitravati, for having the desired child.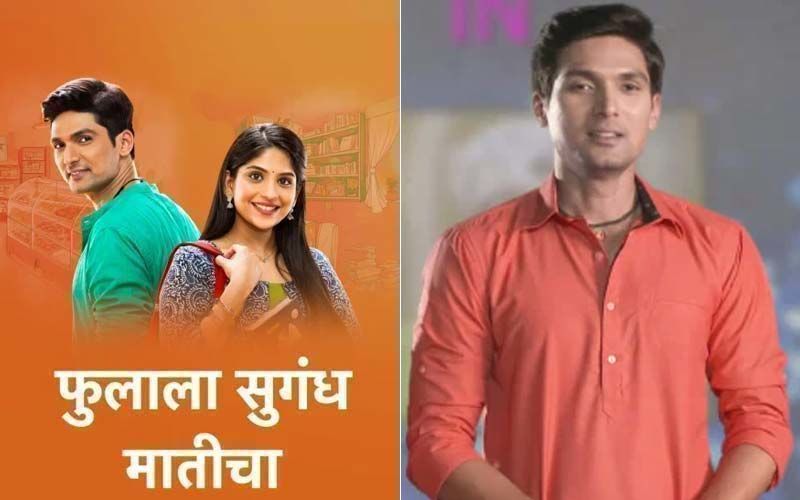 Kirti calls Shubham to ask for Janhavai's documents. As he talks with Kirti, Shubham realizes that it's the last date of Kirti's admission as well. Shubham then asks Janhvai's in-laws to take care of her and rushes Shirdi. After facing hurdles in getting a lift for Shirdi, Shubham finally gets a lift from a fan and successfully reaches Shirdi.
Now, in today's Phulala Sugandha Maaticha episode, Shubham reaches the admission centre where Kirti is already present for Janhavi's admission. Kirti takes the form and goes somewhere to fill it up, but doesn't notice Shubham standing in the queue. As he also fails to notice her, Shubham asks the person standing next to him about the requirements of admission. He then writes the requirements on a page and buys the form. Meanwhile, Bhau starts throwing facts at Jiji Akka, knowing exactly what she's thinking. Bhau reads her mind out loud as he says that what if Shubham were to come all the way to Shirdi for Kirti's admission, even though Jiji Akka did everything to stop him. As he speaks the facts, Jiji Akka assures Bhau that Shubham won't do anything that would hurt his mother and she has faith in him. As she says that, Bhau asks her but what will happen to Shubham's faith in his mother if he realizes that his mother played these tricks to stop him from letting Kirti achieve her dream. Jiji Akka goes speechless after that. Back at the admission centre, Kirti fills up the form and takes Janhavi's admission. Shubham also fills Kirti's form and rushes home to get the documents.
On the other hand, Sonali visits Chitravati's office, where she asks for her help. Chitravati gives her medicines and charges her 25 thousand rupees. Not knowing that she's getting fooled, Sonali agrees to all Chitravati's demands and takes the medicines. She even fasts for silence, as Chitravati asks her. While returning home, Sonali notices a woman is stealing a saree from her store. Trying to catch her, Sonali grabs her purse, but Vikram stops her thinking that she's misbehaving with the customer. Meanwhile, Shubham sneakingly enters the house to search for Kirti's documents as he has a deadline of 5 PM. Just after he enters the house, Jiji Akka also goes to the storeroom but gets stopped by Vikram's voice, as he scolds Sonali. Jiji Akka asks him what happened. After knowing what happened, she asks Vikram to go to the store and Sonali keeps her fast as she promised. After a while, Kirti returns from the admission centre and Jiji Akka inquires her to see if she's done her own admission as well. And seeing a book of economics in Kirti's hands, Jiji Akka realizes that Kirti hasn't given up on her studies yet and decides to make her forget the studies.
At the same time, Shubham finds Kirti's documents but gets confused about them. Further, Jiji Akka brings tea for Kirti. She then takes the book from Kirti's hand and goes to keep it in the cupboard. While doing that, Jiji Akka realizes that what she's doing is wrong but it is for the good of her family. Kirti realizes that something is going on in Jiji Akka's mind. As Kirti tries to know, Jiji Akka asks Kirti about the book. Kirti then promises her that she'll read the book that Jiji Akka wants her to read. Kirti then asks her about what's going on. Jiji Akka then opens up to her saying that she's feeling scared. Jiji Akka tells Kirti that she's afraid of thinking that the family that she worked so hard to keep together will get separated one day.



Image source: Hotstar