Phulala Sugandh Maaticha, September 27th, 2021, Written Updates Of Full Episode: Shubham And Kirti Get Hurt In An Accident
Phulala Sugandh Maaticha, September 27th, 2021, Written Updates Of Full Episode: Shubham And Kirti Get Hurt In An Accident. On the next day, Bhingri asks them why their clothes are filled with oil, and they both stand speechless in front of everyone.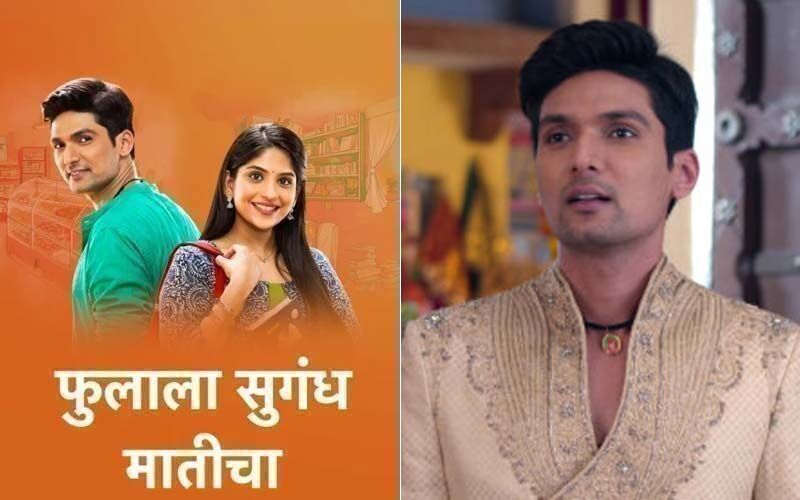 Shubham reaches in time to save Kirti, as the taxi driver leaves her stranded on the road. Meanwhile, Jiji Akka asks Vikram to keep a watch on the house after a thief breaks into their neighbor's house. After a while, Shubham and Kirti return home and see the doors are locked. As they're stuck outside, Shubham grabs a ladder and they both enter the house through the balcony. And while doing that, Shubham and Kirti barely escape getting seen by Jiji Akka and Vikram, as they come to see what's happening outside.
Now, in today's Phulala Sugandha Maaticha episode, Shubham and Kirti successfully sneak inside the house without getting seen by Vikram. Entering the room, Kirti tells Shubham that she feels guilty about lying to Jiji Akka. Shubham explains to her that they only have to do this until Jiji Akka agrees to let Kirti pursue her dream. On the next day, Jiji Akka teaches sewing to Kirti. She also praises her as Kirti quickly catches on to the technique. Shubham then comes to see what's taking Kirti so long. As he enters the room, Jiji Akka tells Shubham how good his wife is at sewing. Jiji Akka then leaves the room and Shubham asks Kirti to get ready for the classes. Kirti packs clothes saying that she'll do the remaining work after classes. While leaving Jiji Akka stops Shubham asking him to call Kirti, as she wants to teach her some more sewing techniques. But Shubham somehow manages to get inside the room, telling Jiji Akka that Kirti went to sleep.
As Jiji Akka leaves, Kirti and Shubham leave for the class. Reaching classes, Shubham says that he'll be waiting outside till the class is over. The couple then shares a beautiful moment and Kirti leaves for the class. Just when she's about to get inside Emily stops her saying that today's class has been canceled. As Kirti asks for the reason, Emily tells her that two guys had a fight in the class due to which the principal canceled the lecture. Kirti then returns to Shubham and tries to introduce Emily to Shubham, but they know each other from before. Further, Shubham and Kirti return home and on their way home, they meet with an accident on the road, as their motorcycle slips due to the oil that is spilled on the road. People come to rescue them and Kirti asks them to pour soil on the road to avoid slipping. As the motorcycle won't start, Shubham and Kirti take a lift from a person.
Returning home, they both attend to each other's wounds. Even though they tell each other that they've just got scratched, both of them are injured badly. They then take medicines to make the pain go away. On the next day, Kirti tries to hide her wound while working and Sonali notices. As she gets curious, Sonali asks Kirti what's she doing, but Kirti escapes the situation as Jiji Akka calls her. Meanwhile, Bhau asks Tushar to read the newspaper as he has cottoned on his eyes. As Tushar refuses, Kirti volunteers to read the newspaper and reads it. Further, Bhingri asks why Shubham's clothes are filled with oil spots. Shubham also escapes the situation, as everyone thinks that Shubham must've spilled oil on his clothes while working in his sweet shop. Bhingri agrees with that but then she asks why Kirti's saree is also drenched in oil. Hearing that Sonali also goes to see that. Further, everyone looks at Shubham and Kirti with suspicion and they both stand speechless in front of them.
Image Source: Hotstar