Phulala Sugandh Maaticha, Spoiler Alert, August 10th, 2021: Kirti Gets Late For Her Honor Ceremony
Phulala Sugandh Maaticha, Spoiler Alert, August 10th, 2021: Kirti Gets Late For Her Honor Ceremony. As she is about to leave, Sonali intentionally increases her work in order to make her late for the ceremony.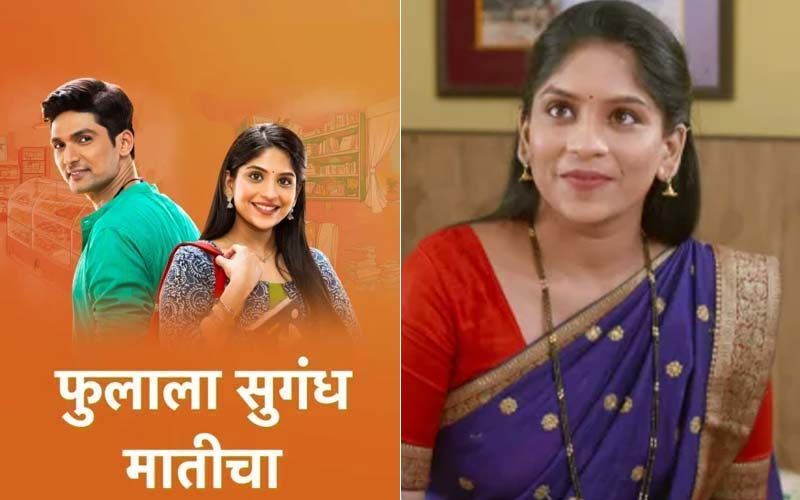 The naming ceremony of Sagar and Aarti's child gets done amazingly. Kirti names her niece, "Aarya". Following the tradition, Kirti writes a letter bestowing her dream upon her niece. But as Sagar finds out about the letter, he puts it into Shubham's gift envelope and hands it over to him. After returning, Shubham hangs the portrait of Kirti's parents, making her happy. Further, while Jiji Akka lights the stove, Kirti asks her if she can help. As Jiji Akka refuses to her, Bhau steps in and asks her to give her a chance. Kirti seems to fail at lighting the stove. Thus, Bhau comes to her rescue and gives her a newspaper as a firestarter. Kirti seems to be out of firestarter and Jiji Akka makes fun of Kirti and Bhau. At that moment, Bhingro brings papers from Kirti's room. She also brings Shubham's envelope containing Kirti's letter. As Kirti uses the envelope as a firestarter, the letter in it gets burnt along with the chance of Shubham getting to know about Kirti's dream.
Further, in tomorrow's Phulala Sugandha Maaticha episode, while going out Shubham stops at a saree shop, as a beautiful saree catches his eye. Seeing the beauty of the saree, Shubham says that it will look great on Kirti and it'll also be an amazing choice to wear for Kirti's big day. Thus, Shubham buys the saree for Kirti.
Returning home, Kirti offers Shubham the tea that she made on a coal stove. Upon asking him how does it taste, Shubham replies to her saying that it tastes amazing. And he also praises her saying that the tea has the sweetness of her hands as well. Then Shubham gives Kirti the saree that he bought for her. As the time of Kirti's honor ceremony comes closer, Kirti gets ready for it. Being excited about it, Shubham already arrives at the ceremony. He calls Kirti to ask her where she is. Kirti tells him that she's just leaving. After that Kirti gives Sonali, a glass of milk and gets going on her way to the ceremony. As she's jealous of her, Sonali intentionally throws away the glass and starts acting like she's sick to stop make Kirti late for her ceremony.



Image source: Hotstar