Phulala Sugandh Maaticha, Spoiler Alert, August 20th, 2021: Kirti Accidentally Upsets The Pandit, Jiji Akka Is More Upset Now
Phulala Sugandh Maaticha, Spoiler Alert, August 20th, 2021: Kirti Accidentally Upsets The Pandit, Jiji Akka Is More Upset Now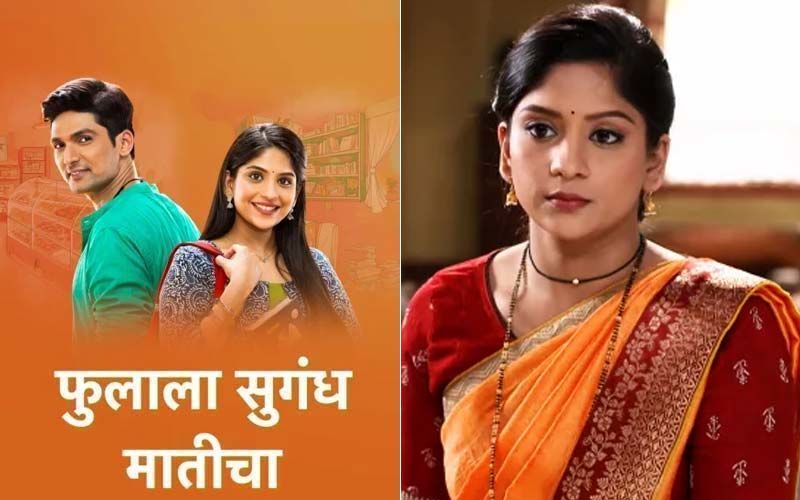 Shubham and Kirti wake up late making JIji Akka angry. As they don't want to upset her further, the couple gets ready quickly. Kirti rashes to the kitchen to help Jiji Akka but Jiji Akka refuses to accept her help. As Jiji Akka scolds her, Kirti sincerely apologizes to her making her forgive Kirti. Kirti then does the work that Jiji Akka asks her to do.
Further, Shubham gets ready for the Pooja and appears in front of Kirti. Kirti praises his looks. Shubham then asks Kirti not to upset Jiji Akka, as he'd planned to tell Jiji Akka bout Kirti's dream and further studies. Kirti then prepares all the necessary things for Pooja and shows them to Jiji Akka while the Jamkhedkar men come out in their traditional attire for the day. Further, Jiji Akka asks Kirti to do some other work. After a while, Jiji Akka scolds and teaches Kirti some things about the tradition and Shraddha ceremony. Then Pandit Ji arrives and commences the Pooja. Shubham wishes for his elder's blessings as he plans to ask Jiji Akka's permission for his wife's further studies. Meanwhile, Kirti messes up in the kitchen as she cuts dill instead of coriander. Jiji Akka scold her for that as well.
Further, in tomorrow's Phulala Sugandha Maaticha episode, Kirti offers lunch to Pandit Ji. And while pouring it to him, Kirti mistakenly makes him upset. Shubham apologizes on Kirti's behalf, but Pandit Ji refuses to accept the apology.
Calling Jiji Akka, Pandit Ji tells her that her daughter-in-law has gone against the tradition. Hearing that, Jiji Akka also apologizes on behalf of Kirti. Telling her there's no point in apologizing, as Kirit's already insulted him. Pandit Ji tells Jiji Akka that he won't even touch the drop of water that they gave him.



Image source: Hotstar