Phulala Sugandh Maaticha, Spoiler Alert, October 9th, 2021: Jiji Akka Bans The Entry Of Shubham And Kirti At Home
Phulala Sugandh Maaticha, Spoiler Alert, October 9th, 2021: Jiji Akka Bans The Entry Of Shubham And Kirti At Home- Jiji Akka is very hurt and looks adamant about the entry of Shubham and Kirti at home.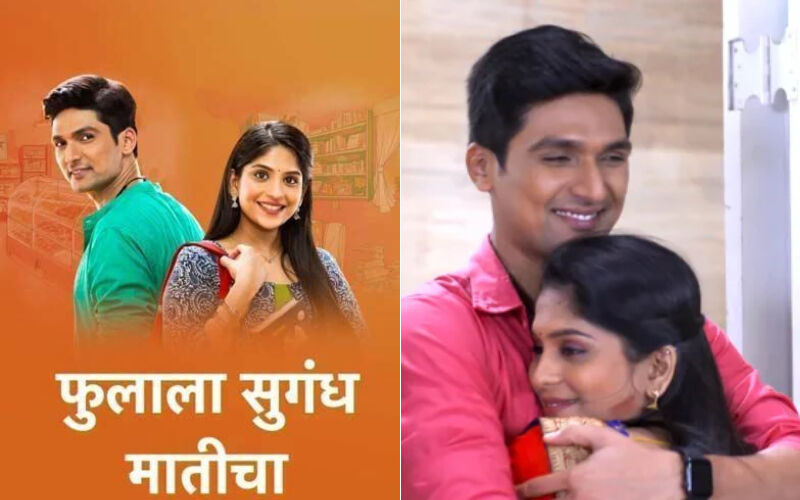 In yesterday's episode, we see that Jiji Akka is shattered by Shubham's betrayal and also she blames Kirti for Shubham's mistake. She says that Shubham is her proud and now post this betrayal, she is not able to trust Shubham anymore.
Jiji Akka feels so cheated that she is not able to see the pure intentions of Shubham even after revealing the truth and she is so enamored with Shubham that she cannot share Shubham's love and fidelity towards Kirti. Jiji Akka also punishes him and checks his loyalty towards his mother by putting his life in danger. Shubham accepts her words and starts walking in the water as per her instructions. But, Bhau, Sonali, Vikram, and Kirti request her to show mercy upon him. So she calls and Shubham walks back, also promises her that he will never hurt going forward. Jijia Akka with a broken heart asks every to go back home.
As they reach home, Jiji Akka Bhau, Sonali, Vikram, Tushar enters the home but Jiji Akka stops entering Shubham and Kirti. That gives happiness to Sonali but the rest of the family members get a massive shock. They all try to convince Jija Akka but she gets adamant. But, Jiji Akka never listens to anyone. She strictly asks Shubham and Kirti to leave home and never come back.
In the upcoming episode, looking at Jiji Akka's one-sided anger, Bhau decides to show the flip side of Shubham's emotion towards Kirti. Bhau says Kirti is Shubham's wife and the husband has equal duties towards the wife. It is the responsibility of a husband to fulfill the dreams of a wife. His intentions are pure, he never wants to cheat or betray anyone especially to his mother but Jiji Akka has imposed her dreams on them so they get bewildered and starts making mistake. They deserve another chance to rectify their mistake.
What Jiji Akka will do after hearing Bhau's point of view? Will Shubham and Kirti get entry into the home? Will Jiji Akka understand the responsibilities of Shubham towards Kirti? Stay tuned for more updates on your favorite TV show - Phulala Sugandh Maaticha.
Image source: Hotstar