Priya Bapat Joins The Harlem Shake Challenge With Her Friends From Across The World
Priya Bapat looks cute as a button doing a desi thumka on the Harlem Shake track.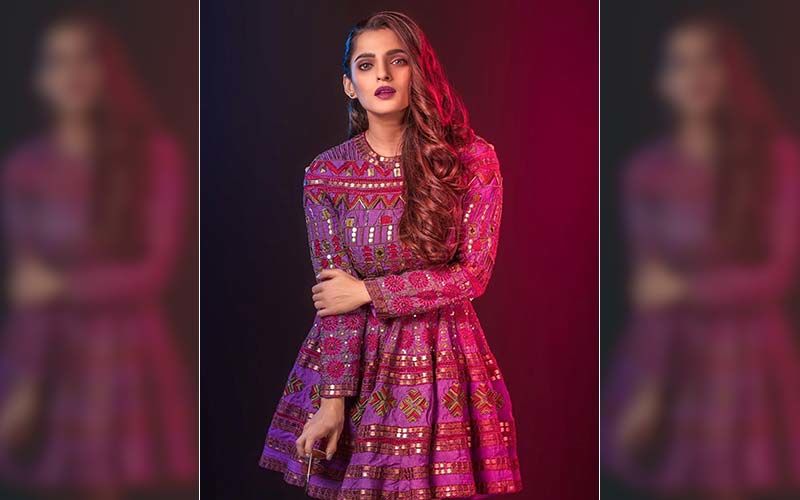 When you hear the beat for Harlem Shake that torched the internet in 2013, you will stand up and shake it for the beat drop. Suddenly, the room can go upside down and you are going crazy. Although the challenge is now old, the lockdown had seen almost every challenge on social media getting revisited!

Priya Bapat looks cute as a button doing a desi thumka on the Harlem Shake track. The actress reunited with her 27 friends from all over the world who are in isolation too! She writes, "Haha this is amazing @chefyash Thank you for making me a part of this. And yes I trust you now🤪".
Priya's friend Yash has combined the video. He said, "I had this idea in my mind for a long time to get all my friends together for a Harlem Shake video! But never got an opportunity; hence, I thought let's just ask everyone to send their own version of Harlem Shake shot at home and compile them together!". Apparently the 27 people all live in different cities across the world. He further added, "None of us had stepped out of our homes and I knew everyone was on the edge about being homebound past a month or more. So, I wanted everyone to come together for an activity in the comforts of their homes. Squeezing in 27 people from across the world in one video was a big task but super fun! Nothing can stop one from being creative even when stuck at home! So, stay home and safe!".
On the work front, Priya Bapat is was last seen in Amhi Doghi. Her versatile acting in Kaksparsha, Timepass 2, Happy Journey and Vajandaar have established her as a skilled actress in the Marathi industry.
image source:-instagram/priyabapat