Riteish And Genelia Deshmukh Pay Tribute To Vilasrao Deshmukh On His Birth Anniversary
Marathi superstar Riteish Deshmukh and wife Genelia pay tribute to Vilasrao Deshmukh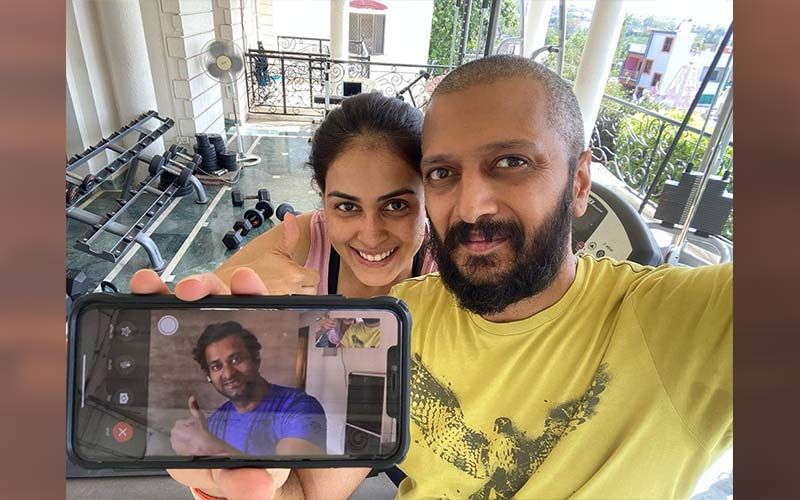 Maharashtra's former CM Vilasrao Deshmukh passed away with multiple organ dysfunction on 14 of August 2012. The legend would have been 75 today on his birth anniversary. His son, a talented actor Riteish Deshmukh who has given a number of hit films in Marathi and Hindi film industry misses his father's presence even today. Even Genelia Deshmukh, Riteish's wife pays her respect to her beloved father-in-law on his Birthday.
Ritiesh posted a Tik Tok video reminiscing the feel and presence of his father in his life and wrote, "Happy Birthday PAPPA. Miss you everyday!! #vikasraodeshmukh75. He hugs himself through his father's kurta, trying to remember how it would feel to have his father hug him on his birthday.
Genelia shared a photo in which she is looking up to the statue of her father-in-law in admiration and wrote a heartfelt post saying, "Riaan's teacher asked him, 'What are you most proud of'. His answer was, 'My Ajoba'. You are our pride, Pappa. We feel your presence every day and know that you are looking after us wherever you are. You live in us and we celebrate you every single day. Happy Birthday Pappa". This post would make any father proud for his daughter-in-law.
Riteish Deshmukh and Genelia Deshmukh are very close-knit with the rest of the Deshmukh Family. Vilas Rao Deshmukh served two terms as the CM of Maharashtra before his sad demise in 2012.



Image Source : instagram/riteishd/geneliad