Rupali Bhosle Breaks The Stereotype With This Goddess Avatar
Actress Rupali Bhosle takes the avatar of every Goddess on the occasion of Navratri.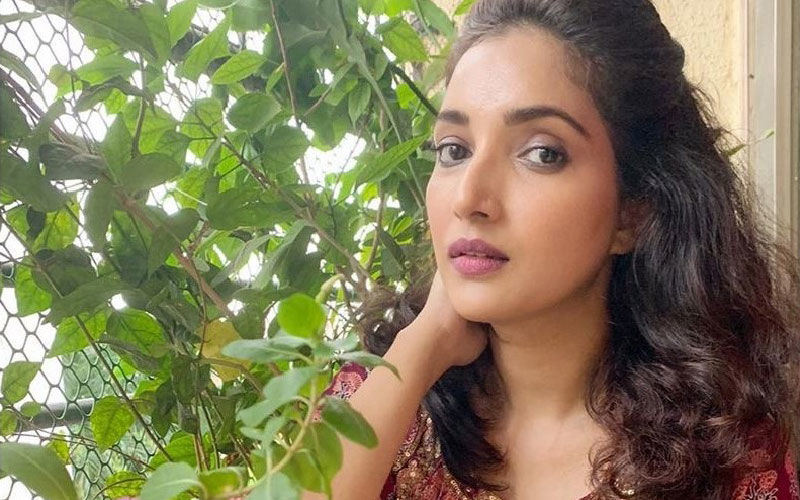 Today is the fifth day of Navratri. Every day of Navratri has its own meaning and importance as we worship 9 different avatars of Goddess Durga. Four days have already passed by and today is the day of Goddess Skandamata. As her name suggests she is the mother of God Kartikeya also known as Skanda. She has great importance as she is considered as the embodiment of a mother's strength. To show the importance of such a great deity, our actress Rupali Bhosle has taken the avatar of Goddess Skandamata on the occasion of Panchami, today.
Rupali recently shared her look on her Insta handle. Rupali wore royal blue colored clothes as this color is the signature color for the fifth day.
Taking a look at the accessories she has used for her look. She looks like the female version of Lord Shiva because she is holding a Trishul and a damru in her hand, has a crescent moon on her head, the third eye on her forehead, and some Rudraksha necklaces. She has broken the stereotype with her avatar today.
Before this, Rupali has also taken avatar of the previous four Goddesses starting with Goddesses Shailputri in a grey saree, Goddess Brahmacharini in orange saree, Goddess Chandraghanta in white saree, and Goddess Kushmanda in a red saree. All of these looks taken by Rupali are awesome. She has done a great portrayal of all the Goddesses so far.
Rupali is a well-known actress in our industry. She has worked in both Hindi and Marathi TV industries. She is currently playing the role of Sanjana in her Marathi TV show Aai Kuthey Kaay Kartey. This portrayal of her has made her fans love her more, as she showed the importance of a female with it. This is only the fifth day of Navratri and we are sure that we'll get to see more avatars of Rupali soon.



Image Source:Instagram/Rupalibhosle