Rupali Bhosle Celebrates One Year Anniversary With Ankit Magare Live On Social Media
Take a look at Rupali Bhosle and Ankit Magare's romantic anniversary in their live session.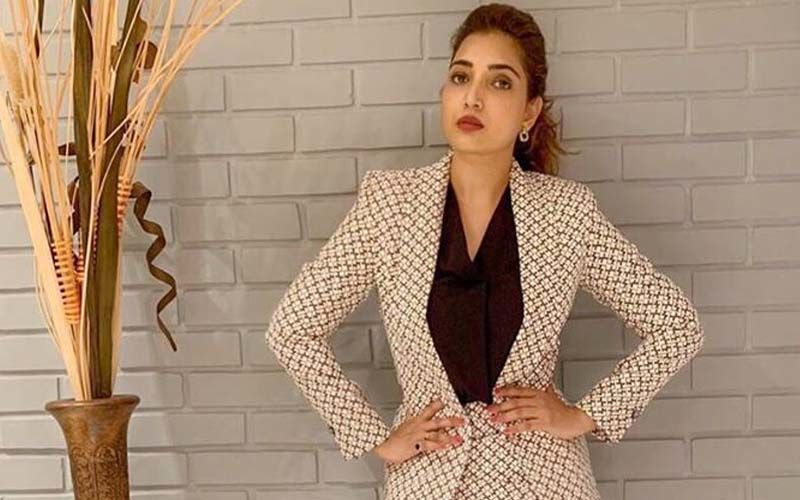 Actress Rupali Bhosle celebrated the one-year anniversary with her boyfriend Ankit Magare, yesterday. Rupali posted a beautiful picture of her with Ankit, on her Insta handle. The couple also went live on Instagram to celebrate their anniversary with their fans.
Rupali firstly added a lovely picture with Ankit. She wrote many beautiful lines filled with love, for Ankit. She said that it has been a great year of togetherness with Ankit. She said that Ankit has always been supporting her, having her back all the time. He spreads positivity in her life, with his efforts and immeasurable love for her. She then expressed her love for him.
Then, the couple went live to give their fans a glimpse of their celebration. Fans congratulated the couple on the live session. The couple thanked everyone. In the live session, she showed decorations for their anniversary. This beautiful decoration was done by Ankit himself, as Rupali said in the live session. Ankit decorated their room with balloons, photos, candles, rose petals, and Rupali's favorite 5 Star chocolates.
What a romantic and beautiful way to celebrate their anniversary. The couple shared their love with their fans by sharing the stories of their relationship. They talked about many good things about each other. Fans also complimented Rupali for her natural acting in her Marathi TV show Aai Kuthe Kay Karte. She plays the role of the main antagonist Sanjana in this TV show. She is also known for her appearance in Bigg Boss Marathi season 2.
Image source: Instagram/rupalibhosle