Rupali Bhosle Completes Her Vaccination With The Second Jab Of Covishield
Rupali Bhosale completes her vaccination with her parents in the Siddhivinayak Hospital at Thane.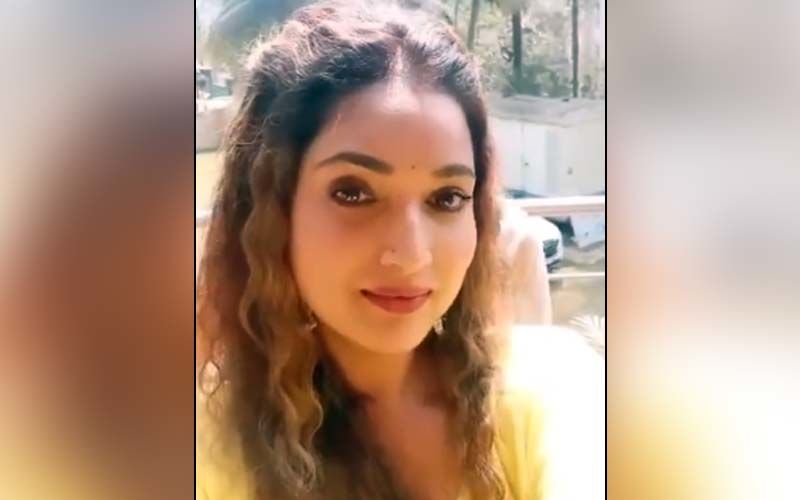 The Aai Kuthe Kay Karte fame actress, Rupali Bhosale finally joining other celebrities to complete the Covishield vaccination took the second jab in Siddhivinayak Hospital in thane.
On Wednesday, Rupali Bhosale shared a picture of her holding the 'i am vaccinated' board in her hands and assured the fans that she has completed her covid-19 vaccine. The actress completed the Covishield vaccination with her parents in the Siddhivinayak hospital located in Thane. She also thanked the great staff of Siddhivinayak hospital on her Instagram by writing,'' VACCINATION DONE. Thank you @kirannakti_official, @abhinaykatta_official Aditya Pratishthan Thane, Kiran Nakti Foundation Thane, Siddhivinayak Hospital for your excellent service'' Reminding her fans to get vaccinated as soon as possible, she added,'' Please vaccinate yourself and your loved ones 'WE ARE FOR YOU'. After seeing Rupali Bhosale completing the vaccination successfully her fans congratulated her.
Meanwhile, on the work front, Rupali Bhosale is currently playing the role of ''Sanjana Shekar Dixit'' in the popular Marathi TV show,'' Aai Kuthe Kay Karte''.



Image Source: Instagram/rupalibhosle