Sai Tamhankar And Amey Wagh Starring In 'Girlfriend': First Song 'Kode Sope Thode' Released
'Kode sope thode' is the first of the melodies from upcoming romantic Marathi movie 'Girlfriend' starring Sai Tamhankar and Ameya Wagh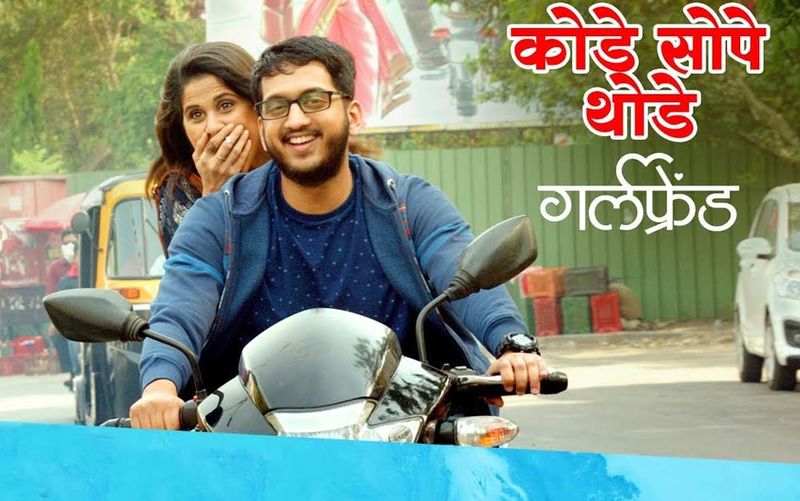 Screenplay and story writer Upendra Sidhaye has released first song from his much awaited romantic Marathi film 'Girlfriend'. After posting several updates about his upcoming film 'Girlfriend' on Instagram, Upendra Sidhaye has now finally released its first romantic number which talks about a love story of a young couple.
The perfect hymn for setting a romantic tone to this monsoon, 'Kode sope thode' the principle track to Upendra Sidhaye's 'Girlfriend' promises a romantic weekend next week with the film hitting the screens on 26th July. Singer Shruti Athavale and lyricist Kshitij Patwardhan is the duo behind this pleasant new melody released today.
'Girlfriend' starring Sai Tamhankar and Amey Wagh is a romantic drama with a comedy angle, set to hit the silver screen on 26th July 2019. Isha Keskar and Uday Nene are in supporting roles. This film is about a boy who has always been let down by love, finally getting his shot at getting a 'Girlfriend'.
Follow us to get more updates about this upcoming romantic film 'Girlfriend'.
Image Source: Instagram/saietamhankar, Youtube/
Video Palace