Sai Tamhankar Takes A Nature Trek With Co-star And Friend Suyog Gorhe
Actress Sai Tamhankar goes on a soothing nature trek with co-star and friend Suyog Gorhe, shares her beautiful moments in nature on her social media handle.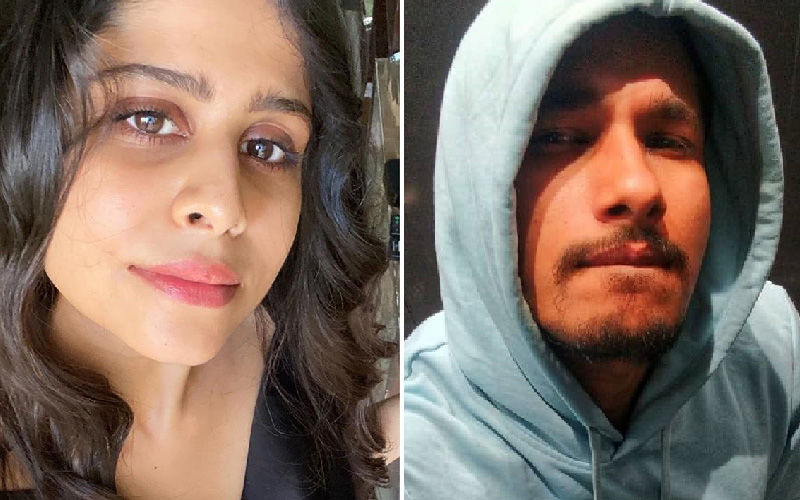 Everyone knows how much actress Sai Tamhankar loves to spend time in nature. Her posts have often shown her love and attraction to the beauty of nature. The renowned actress was recently seen taking a nature trek with her co-actor and friend Suyog Gorhe. Suyog is one of the new and talented actors in the industry. He played the supporting role of Sandy in Sai Tamhankar and Amey Wagh starrer Marathi film Girlfriend. Sai shared her mesmerizing experience from her trek with Suyog through her pictures on her Insta handle.
It is always great to take a walk in nature. It heals your mind and body and fills you with so much positive energy and joy. Sai also had a similar experience in this trek, as we can see in her caption when she said "nature is a healer, nature is a god!".
This short trip in nature must've been a great experience as the actress got to see the top view of Maharashtra's lush green mountains. Her pictures also show the soothing beauty of nature. With her first picture being taken at the time of twilight, it caught everyone's eyes with a beautiful background and of course Marathi industry's most beautiful actress Sai in it.
The actresses fans loved her pictures and started a guessing game to guess the location of her trek. It is nice that she is taking such relaxing breaks in her busy schedule.
Meanwhile, on the work front, the actress is the judge in Maharashtra's famous Marathi comedy show Maharashtrachi Hasya Jatra. Her recent hits include her Marathi film Dhurala which was a blockbuster and recently got premiered on TV. Sai's most awaited film is Medium Spicy, which stars actor Lalit Prabhakar and Parna Pethe along with her. Her fans are so eager to see this film as the film faced a postpone in the release date due to the pandemic.
Image Source:Instagram/saietamhankar/suyogsrg