Salman Khan Surprises Contestants Of Bigg Boss Marathi Season 2 In 'Weekend Cha Daav'
Salman Khan surprises housemates and fans with his visit in Bigg Boss Marathi Season 2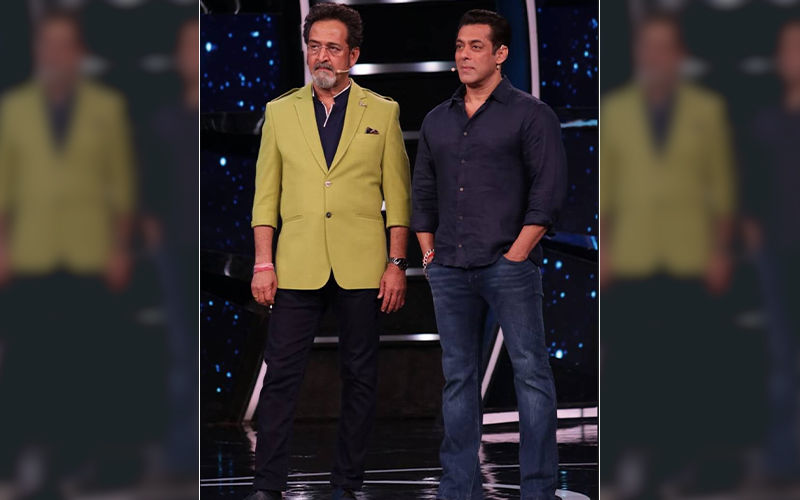 The most loved host of Bigg Boss Hindi, Salman Khan, who successfully hosted 9 seasons and is famous for his style and sarcasm surprised everyone with his visit in this 'Weekend Cha Daav'. Salman Khan was the most awaited guest on the set of Bigg Boss Marathi Season 2, ever since the first season of Bigg Boss Marathi.
Salman expressed his concern for Maharashtra's flood struck areas on the show and requested fans to make donations in whichever way possible. Mahesh and Salman's bonding was quite evident as they shared their stories from years spent together in the industry. They also shared screen space with each other in the films like 'Wanted', 'Dabangg', 'Ready' and 'Jai Ho'.
Salman launched the musical trailer of Mahesh's upcoming Marathi film too. He sang songs and expressed his love for the Marathi audience. Salman not only spoke with the housemates, he also played fun games and shared his views on the participants. He had a lot of fun as he played games with the housemates and Mahesh.
Host Mahesh Manjrekar too expressed his gratitude to Salman for attending the 'Weekend Cha Daav'. He even admitted that hosting Marathi Bigg Boss was Salman's recommendation. Salman is all set to start the Season 13 of Bigg Boss Hindi that will commence in October this year.


Image Source:- instagram/bigbossmarathi