Sandeep Pathak Congratulates Akshay Bardapurkar On Logo Reveal Ahead Of Planet Marathi OTT's Launch
Sandeep Pathak shows support for his friend and the head of Planet Marathi, Akshay Bardapukar on the launch of its official logo.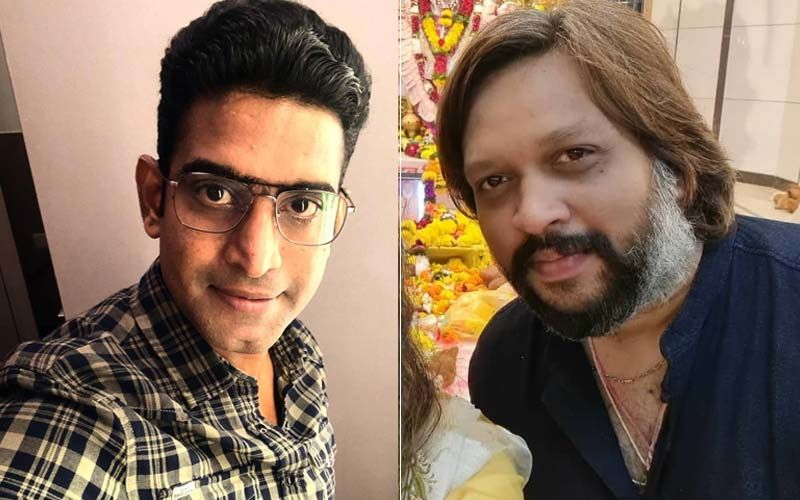 The upcoming Marathi OTT platform planet Marathi recently launched a brand new logo for the digital streaming platform. The new platform will be launched with the release of the first-ever Marathi TVOD film 'June' this month.
The founder of Planet Marathi and entrepreneur Mr. Akshay Bardapurkar shared the good news on his Twitter and after seeing his tweet many of his Marathi Celebrity friends sent him good wishes for the new start in his life. The famous Sandeep Pathak also took to his Twitter to congratulate Akshay Bardapurkar on the launch of Planet Marathi's logo. Sandeep quotes Akshay's tweet and wrote,'' Congratulations from the bottom of my heart @akshayent Grandfather @PlanetMOTT#PROUD I respect Marathi #मराठी#मराठीOTT#महाराष्ट्र''. Talking about the latest launch of the Marathi industry's OTT platform the founder and head Akshay Bardapukar said, "After a long wait, we are finally launching our revolutionary platform that will bring a new era of entertainment experience for Marathi industry. June 2021 marks a new beginning even for Planet Marathi with the launch of our new identity. Although we are turning a new leaf, our commitment to our audiences will remain the same. This is an age of web content, and we don't want amazing Marathi content to wither away in the overload of content pouring in in the digital space. Our culture, our language, and our art have so much meaning and our talented artists put everything at stake to present this to the audience. We at Planet Marathi want to create a platform that honors their painstaking efforts."

Planet Marathi was established in 2017 by founder and entrepreneur Mr. Akshay Bardapurkar with a vision of creating a niche of Marathi Films, Arts, and Culture across the world map and it is set to release this month with their first film ''June'' featuring Siddharth Menon and Neha Pendse in main roles. On the other hand, Sandeep Pathak was last seen in Rasika Agashe's Marathi online play, ''Sahebji Darling''.
Image source: twitter/instagram