Sang Tu Aahes Ka: Saaniya Chaudhari Undergoes A Deadly Stunt For This Mega Episode
Star Pravah's popular "Sang Tu Ahes Ka" actress Saaniya Chaudhari did a deadly stunt, the actress goes viral on social media!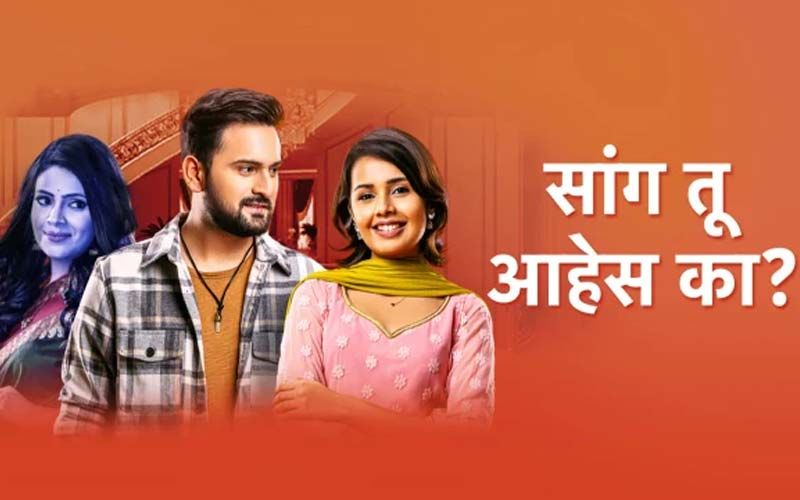 The popular Marathi TV Show "Sang Tu Aahe Ka" on Star Pravah is going through many twists and turns and now it has taken an interesting turn. The female in the lead role Saaniya Chaudhari is very active on social media and always amuses her fans with pictures and videos. Recently, Saaniya Chaudhari has shared on Instagram handle a stunt video behind scenes from the serial "Sang Tu Aahes Ka".
She wrote – "One more Behind the Scenes Video! Thank you @bhagyashri2468 for helping me with this edit @mr.__gauresh._07 thank you for capturing this. Something which I never thought I'd do before, something which I've never done before. Being terrified of heights it was a challenge for me to do this. But it was such a fun shoot, absolutely worth it! I still don't believe I did this! Thank you for this experience! @rajwadesatish Sir". The fans and colleagues are sharing words of appreciation in the comment section and praising Saaniya for such daring scenes.

As the story will progress in the serial, Doctor Vaibhavi will soon realize that Swaraj's wife was murdered. Recently, the promo for this episode is airing on the channel Star Pravah. As the promo shows, when the deceased Vaibhavi touches Doctor Vaibhavi, she visualizes a scene of how Swaraj's wife died from the building.
Also, in this promo, Swaraj's wife is seen falling down on Swaraj's car from a sky scrapper building. As per the promo, it is apparent that the team of "Sang Tu Aahes Ka" has worked hard for this scene of the series. Actress Sania Chaudhary also has shown an act of stunt with great courage.
Image source: instagram/saaniyachaudhari_official/Hotstar