Sanjay Dutt's Marathi Production Debut 'Baba' Will Be Screened At Golden Globes 2020
'Baba' heads to Golden Globe 2020, Sanjay Dutt's Marathi production debut, a success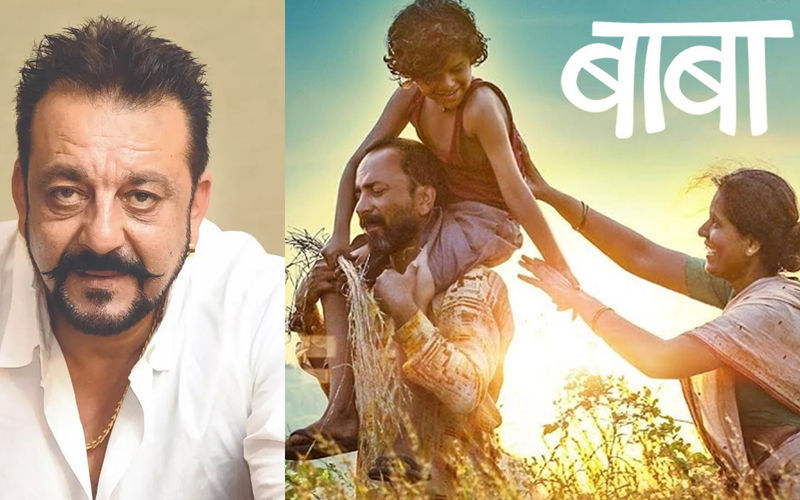 Bollywood's super star Sanjay Dutt and his wife and co-producer Maanayata Dutt made their debut in Marathi film industry with "Baba" under their banner called Sanjay S Dutt Productions.
Today on the day of the films release, Sanjay Dutt and Maanayata Dutt's film 'Baba' is set to be screened at the Golden Globes 2020. This film is set to compete in international films, foreign language category.
As per inputs from IANS, Maanayata said, "We are all so happy and proud that 'Baba' will be screened at the Golden Globes. Our goal is to create meaningful yet entertaining cinema through Baba".
"The movie released today and we hope the audiences receive the film with their love and support", she added.
Sanjay S Dutt Productions is now set to produce one more film in Punjabi as well as with plans in Bollywood.
Sanjay emphasized on the importance of creating content based cinema that carries a message and not just entertainment without a purpose.
The film will star Deepak Dobriyal, Spruha Joshi, Abhijeet Khandkekar and Nandita Dhuri in leading roles. The films central character is played by child artist Aryan Menghji.
The film is an emotional journey of two couples who claim parental custody on this boy who is speech impaired.


Image Source:- www.instagram/duttsanjay