Secret Revealed: Ashutosh Patki To Play Nivedita's Son In Aggabai Sasubai
The long suspense is over. Nivedita's son in Aggabai Sasubai is Ashutosh Patki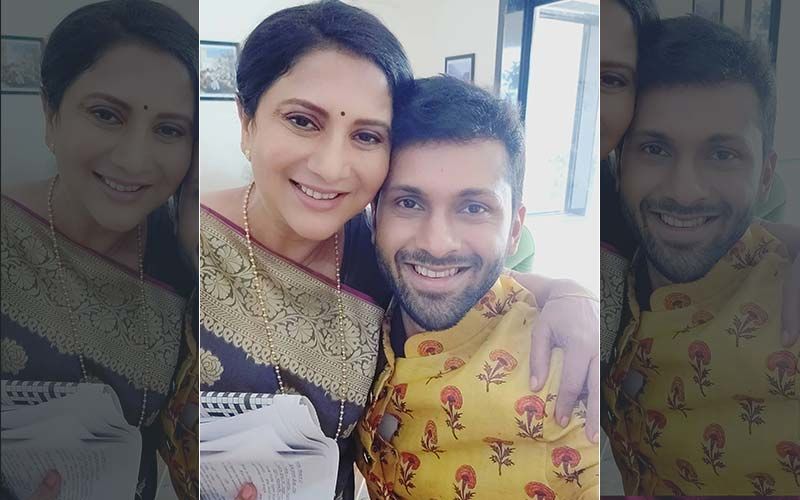 Ever since Tejashree Pradhan posted a picture of the male lead in 'Aggabai Sasubai' with face hidden behind a slate, audience was curiously guessing who might be the actor playing Tejashree's husband. Finally the suspense is over. The first episode showed Ashutosh Patki as the male lead in 'Aggabai Sasubai'.
Ashutosh Patki is the son of music director Ashok Patki. He has also made a debut in the film 'Once More' releasing soon. This film will cast Rohini Hattangadi in the role of a grandfather which is the unique attraction in this film.
In spite of being from the family of legendary Marathi composer Ashok Patki, Ashutosh has never showed any interest in music. Always keen on acting, Ashutosh gained his qualification in acting and is all set to rock the Marathi industry.
Breaking all the stereotypes, 'Aggabai Sasubai' is a new age story giving rise to an ultra-modern trend where the daughter-in-law becomes the cupid to make her mother-in-law's 'old age love story' a success.
Nivedita Saarf and Girsh Oak are playing the old couple convincingly. The first few episodes of this unconventional, trend-setter series are out and it will be exciting to watch the turns and twists the story will take as it progresses.
Image Source: Instagram/ashutoshpatki