Senior Citizen: Ajay Phansekar Released Motion Poster Of His Upcoming Thriller
The film stars like Suyog Gorhe, Amruta Pawar, Shruti Boradia, Vinisha Vaidya, Harshal Pawar, and Aashish Pawar in the major roles. Taran Adarsh released the motion poster on his official Instagram account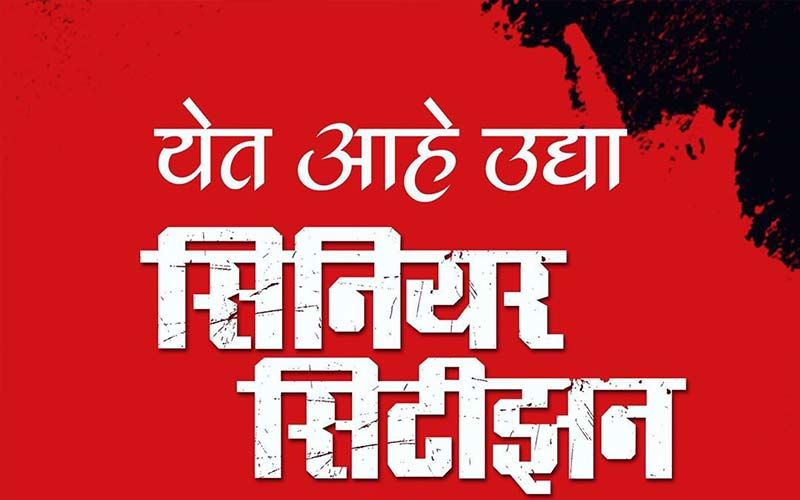 Actor-director, Ajay Phansekar's upcoming Marathi film, 'Senior Citizen' motion poster has been released. The film was in the headlines ever since it's announced. The motion poster is already started doing the rounds on all social media.

Taran Adarsh released the poster on his official Instagram account, "Motion poster of #Marathi film #SeniorCitizen... Directed by Ajay Phansekar... Produced by Madhuri Naganand and Vijaykumar Narang... Raju Savla is Creative Producer."
The motion poster begins with an old man wearing a coat and hat facing his back to the audience.
As reported 'Senior Citizen' is a thriller film. Fans will get to see a different kind of story through this movie," Ajay Phansekar's said in an official statement.

Meanwhile, Amruta Pawar is seen in historical series titled Swarajya Janani Jijamata. The storyline of this show will highlight the journey of the Queen Jijamata. The show shows the childhood days of Jijamata and will also show light on the important aspects of her life journey.

The character of young Jija is being played by child artist Nishtha Vaidya whereas versatile actress Amruta Pawar will be essaying the role of the grown-up Jijamata.


Image Source:- instagram/scitizenfilm/taranadarsh