Shalmali 's Workout Video Is Just The Inspiration You Need To Hit The Gym
Shalmali 's inspires you to get sweating with this exercise video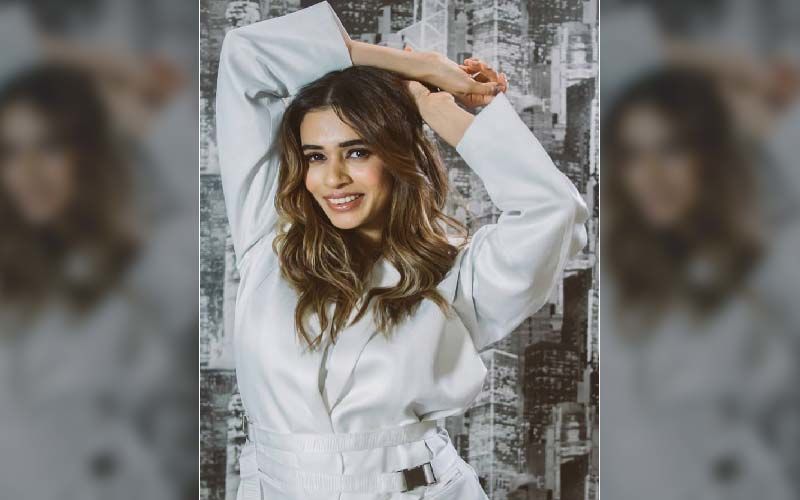 Fitness is necessary for a healthy mind and body. The singer, performer, and entertainer Shalmali can sing, dance and entertain her fans in back to back shows all while recording playbacks for a number of films and singles for her own albums. This is not just in Hindi or Marathi, the singer is a known talent in the Bengali industry as well!
How does she manage to keep herself so pretty and fit throughout this routine? The answer is in this video. The hardcore workout routine of this singer is all about strength, fitness, and building agility. With lunges, lateral jumps, lateral raises, Russian twists, leg weights, running sprints, push-ups side, planks, plank dips and so much more, Shalmali inspires us to get up and get fit!
Shalmali who has given Bollywood legendary songs like 'Pareshaan', 'Balam Pichkari', 'Besharmi Ki Height' and many more, she has recently released her first music single called 'Ruka Ruka'. She has established herself as a versatile singer with her projects like 'Happy Journey', 'Pune 52', 'Baaji', 'Carry On Deshpande' and 'Girlfriend' in Marathi, 'Lat Lag Gayee', 'Main Senti Hoon', 'Balam Pichkari', 'Heeriye', 'Rada' and many more in Hindi, 'Aajo Cholechi' in Bengali.
Playback singer, musical diva performer, reality show judge and much more, Shalmali is also a fitness freak!



image source:-instagram/