Shiveena: Shiv Thakrey Surprises Veena Jagtap On Her Birthday, Catch A Glimpse Of Their Romantic Evening
Shiveena sharing a glimpse into Veena's birthday celebration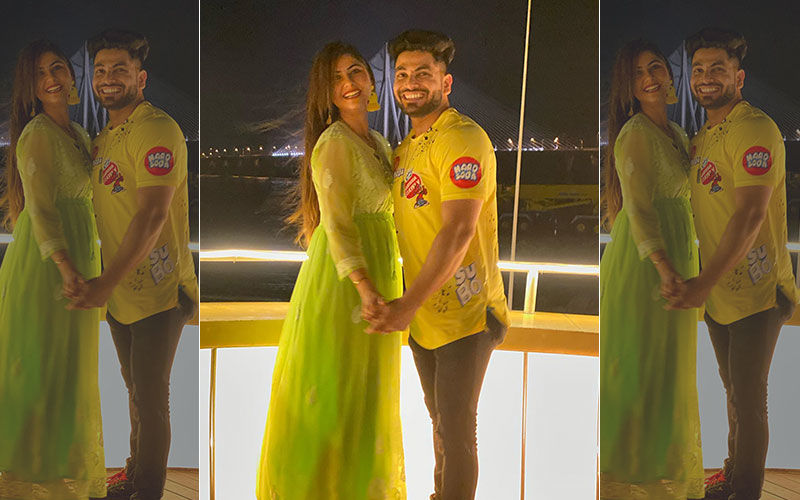 The bond of 'Shiv Thakre and Veena Jagtap has grown from friendship to companionship, and from companionship to love. Fans have started referring the two as dada-vahini and Shiveena. All they are waiting for is the wedding bells to ring! After the season finale of Bigg Boss Marathi Season 2, the couple continues to carry the same bond in real lives which is rare to see. Reality show contestants forget about their bond or relationships after they leave the show, unlike 'Shiveena' who are going steady.
The couple recently celebrated at the AB Celestial cruise on the occasion of Veena Jagtap's Birthday. Shiv brought delicious cake for his girlfriend and wrote a message "Happy Birthday Rani".
He even captioned his post as, "Happy birthday sweet heart @veenie.j Bekhayali Mein Bhi Tera hi khayal Aaye @veenie.j".
The couple Shiv Thakrey and Veena Jagtap, are popular right from the initial days at Bigg Boss Marathi Season 2. After meeting in the house of Bigg Boss Marathi Season 2, the duo of Shiv Thakrey and Veena Jagtap grew fond of each other.
While Shiv was already a finalist of Roadies, he created a strong fan following. Veena too was a sensation with her debut serial, Radha Prem Rangi Rangli. Bigg Boss Marathi Season 2, took the couple to every heart from every household of Maharashtra! Their romance on the small screen and their antics on the show made the couple a personal favorite of Maharashtra.


Image Source:-Instagram/shivthakare9