Shubhmangal Online: Suyash Tilak And Sayali Sanjeev To Soon Get Hitched On The Show
Suyash Tilak and Sayali Sanjeev or in reel life Shantanu and Sharvari from Shubhmangal Online will soon be tying the knot on the show.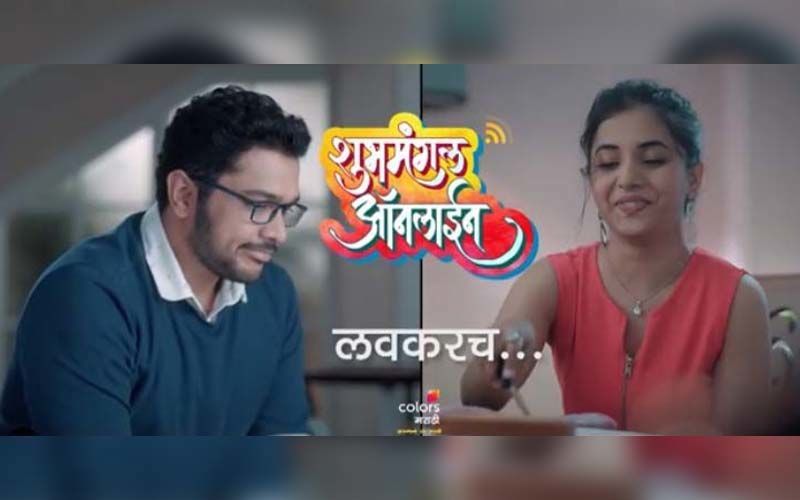 At the end of this September, Colors Marathi came up with a unique concept of online marriage, Shubhmangal Online. This serial relates to the current condition of a pandemic where people are meeting each other online even for arranged marriages. This cute love story of Shantanu and Sharvari has become the favorite one in every Maharashtrian household, recently. After some long talks, misunderstandings, and getting to know each other, the story of this couple has finally come to the part where they are getting married.
According to the recent circumstances, pretty soon the wedding bells will be ringing. Sayali recently shared their title song with a new promo on her Insta handle.
In the sweet voices of singers Sharayu Date and Aniruddha Joshi, this titular song perfectly depicts the online love story of this lovely couple. The promo looks great as well. Fans are super-excited as the wedding shenanigans are about to start. Subodh Bhave's production has been a simple and sweet love story so far, as the pages are to be turned on a new chapter. Who knows what sweet surprises lie ahead.

But one thing is sure this online meeting couple will surely be amazed to finally meet and get married to each other. Also judging by the comments of Sayali's fans, it looks like they are loving this amazing love story and are excited about their marriage.
Image source: Instagram