Smita Gondkar Shares A Surprising Throwback Memory, Can You Recognize This Bigg Boss Marathi Star?
Smita Gondka promotes social distancing by taking the throwback challenge and treats her fans with the throwback picture from her first-ever photoshoot.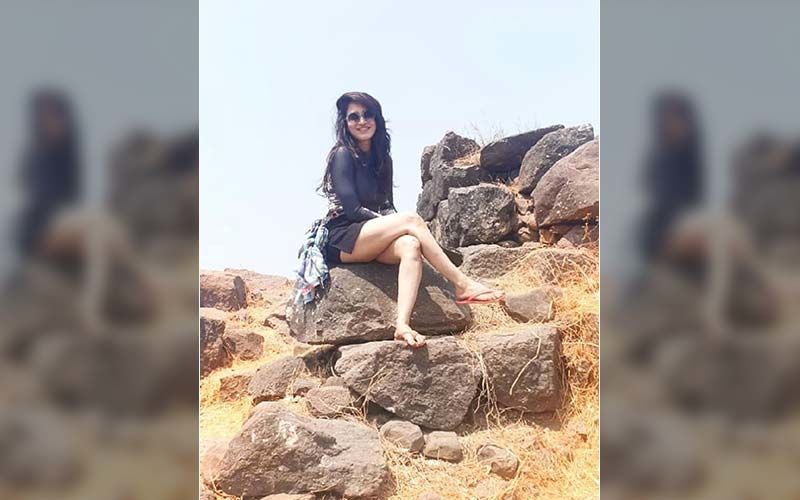 The #21dayslockdown has given rise to a number of challenges on social media for entertainment. The throwback challenge is one of the most famous ones. Marathi celebrities are taking this challenge. The one celebrity to catch our eyes is Bigg Boss Marathi Celebrity Smita Gondkar!
The actress shared a picture of her early modeling days. The actress is wearing simple hair, minimal jewelry, and foxy eye makeup. The actress doesn't look like she has aged even for a day since those days.
She captioned the picture as "Utilizing my time revisiting some of my old photographs and came across this…My first ever Photoshoot..#Oldmemories #timetorevisit #Quarantine".
Smita Gondkar has also been urging fans to stay indoors and stay safe. She promotes this by making the best use of quarantine days by treating her fans with the throwback picture from her first-ever photo shoot. She looks stunning as she strikes a cute pose for the camera.
Meanwhile, on the work front, Smita's last release Hemant Dhome, Ye Re Ye Re Paisa 2 did well on the box-office. She played the role of Pushkar Shrotri's right hand, Sanjay Narvekar, Priyadarshan Jadhav, Aniket Vishwasrao, Mrinmayee Godbole, Anand Ingle, and Prasad Oak.
image source:-instagram/smita.gondkar