Sonalee Kulkarni All Set To Rock The Festive Season In Traditional Marathi Style
Actress Sonalee Kulkarni is all set and ready for the upcoming Diwali festival.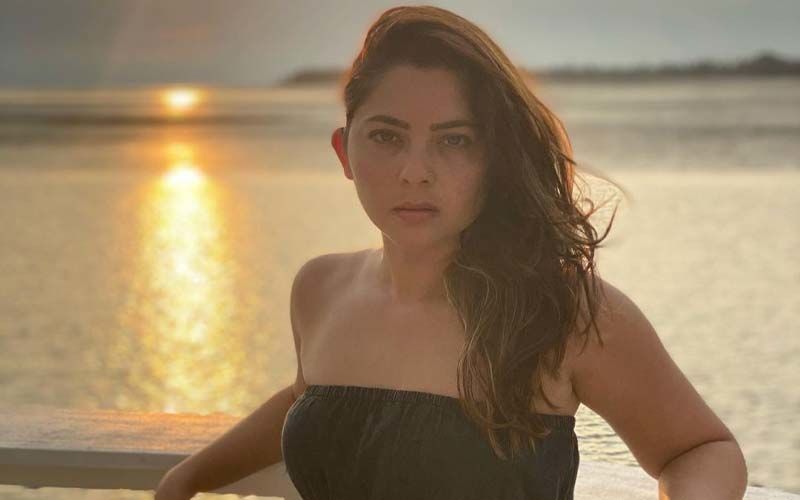 Diwali is knocking at our doors now and everyone is getting their festive look ready. Marathi actresses are ahead of their time. They have already started sharing their gorgeous and eye-catching festive looks on their social media handles. Recently, actress Sonalee Kulkarni has displayed her unmatched Saree game for this festive season, on this Insta handle.
Sonalee slays the traditional look with this authentic Khun saree. Her sarees have always been on point for every festive season, but this time she took it a step further with this look.
Sonalee's saree has its own grace with the fabric of pure cotton and silk drenched in stunning golden color with red borders. She matched the glamourous look with silver jewelry like her bangles, earrings, long silver necklace, and most importantly her gorgeous Nath gave her the perfect traditional look. Also with a slight touch of makeup like her accurate eye lines, and a stunning red lipstick her look got more beautiful. And, the finishing touch to her mesmerizing Marathmola look was given by the crescent moon bindi of hers.
Sonalee's look stunned everyone on social media with her beauty and gorgeousness. Even her poses and charming look in every picture is enough to make a guy fall for her. Also, her pictures depict the expertise of the photographer with such amazing angles and lighting. She even showed her amazing Saree knowledge in the caption of this post. As she said that there are many types of Khun Saree, and the one she is wearing is the Navalpari. This might be an indication that we'll get to see more types of Khun Sarees further.
Sonalee's traditional looks have always been the favorites of her fans. And, acting is obviously flawless and amazing which made her one of the most renowned actresses in the industry. Also, her love and talent for dance are famous in the industry. She performed in various shows and events in the Marathi industry. Currently, on the work front, she is the judge of her Marathi female dance show Dancing Queen.
Image source: Instagram/sonalee18588