Sukhada Khandkekar Dons The Perfect Black Bikini Looking Drop Dead Gorgeous
Sukhada Khandkekar does a bold throwback on social media by flaunting her gracious beauty in a perfect black bikini.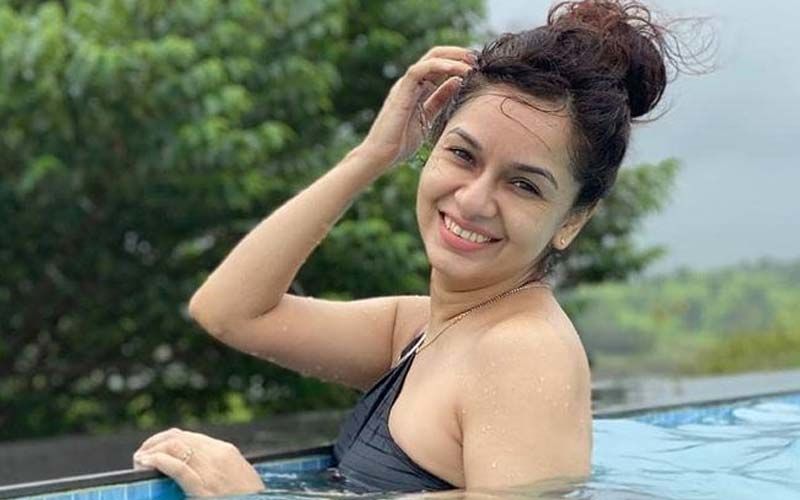 A well-known actress and actor Abhijeet Khandkekar's wife, Sukhada Khandkekar is well known for her graceful and gorgeous profile on Instagram.The actress posts various pictures of her in traditional as well as modern clothes, on her Insta handle. Her love for fashion designing is clearly visible through her unmatched and beautiful fashionable looks. The actress never fails to flaunt her graceful beauty in every clothing that she wears. Recently, she went from sweet and graceful to hot and bold with her gorgeous black bikini look.
The actress took to her Insta to share her throwback posts from her vacation with her husband Abhijeet. She literally donned the bikini look in this perfect black one-piece bikini, at this resort.
Sukhada really looked gracious at the same time bold in these pictures of her. And, there's no other person than Abhijeet, behind these beautiful photographs. Abhijeet perfectly captured the charming smile of Sukhada in these pictures. With the beautiful lake view surrounded by lush greenery and a swimming pool, Sukhada had it all that would enhance the beauty of her pictures. But most importantly, her smile is the one that increased the beauty of these pictures tenfold.
Her poses were also the factors that embraced her beauty. With such amazing pictures as always, Sukhada has become a style icon for many upcoming models. These throwback pictures must've brought so many lovely memories back to her.
Meanwhile, on the work front, the actress is well known for her role as Anubai, in the blockbuster Bollywood historical film Bajirao Mastani. She has also appeared in many Marathi TV series, starting with her debut in the series Abhaas Ha. Recently, she was featured in the Diwali advertisement of Moti soap.




Image Source: Instagram/morpankh