Suyash Tilak Shares A Heart Melting Candid Picture From Behind The Scenes Of Haak Deto Gajanana
Suyash Tilak shares his candid photo from behind the scenes of his music video 'Haak Deto Gajanana' and melts the hearts of thousands of young girls!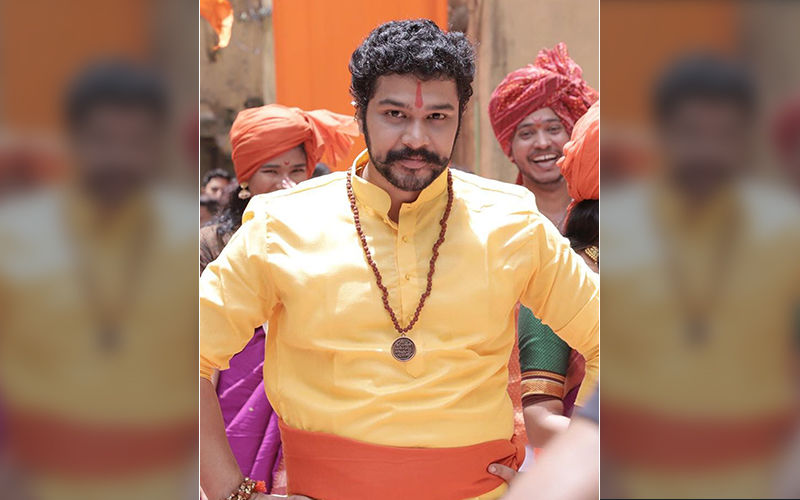 Recently, Actor Suyash Tilak is featured in a Ganpati special music video 'Haak Deto Gajanana' by Everest Entertainment Marathi. This video has gained more than 34 thousand views and is soon catching up as a trending Ganpati song.
Suyash posted his candid from behind the scenes with a catchy caption "Candid aahe. No posing". He is dressed in a yellow kurti, with a rudraksha mala in his neck. He sports his usual curly hair look and the perfect curl of his mustache, a combination that looks handsomely appealing. Suyash who has already won a lot of hearts with the look alone and topping it, he gives a seemingly charming smile in the picture.
After playing the role of Jay in 'Ka Re Durava' Suyash's fans are eager to see him in a similar role where he spills his usual attractive charm, similar to the one in this picture!
This candid seems to be one 'in-between-the-dance-moves' moment. It has gained more than 7 thousand likes till now and the love is increasing bybthe passing hour!
Suyash is seen playing dhol and doing various dance moves in the music video choreographed by Deepali Vichare. The energy and dedication by Suyash in the video is amazing. This music video has really boosted up Ganpati spirit in the hearts of his fans.


Image Source:- Instagram/suyashtlk