Swwapnil Joshi Shares A Throwback Moment To Bonding With Mukta Barve
Take a look at Swwapnil Joshi's romantic throwback with Mukta Barve showing the bonding between them.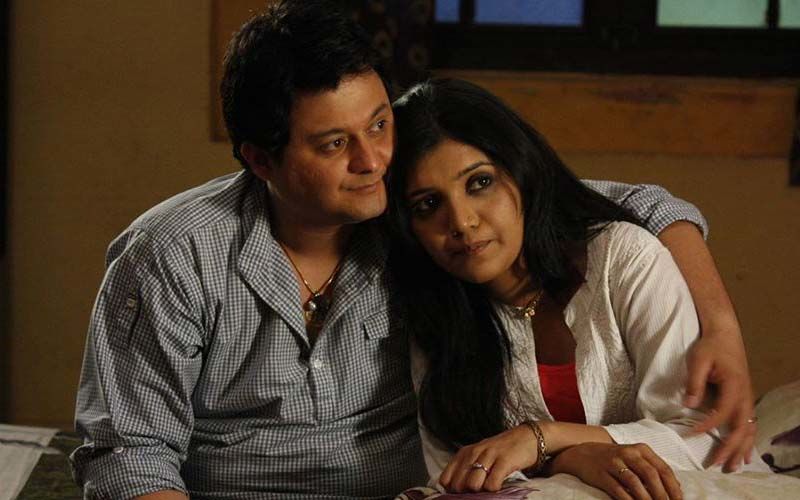 Swwapnil Joshi is best of friends with Mumbai-Pune-Mumbai co-actress Mukta Barve. He shared a moment of bonding between him and actress Mukta Barve through Reels.
Swwapnil can be seen shooting a video of Mukta onset in this reel. Mukta is looking exceptionally beautiful in her black and maroon dress. Both Swwapnil and Mukta are a fan-favorite on-screen couple. Both have done many movies together like "Mangalashtaka Once More" and the series of movies "Mumbai-Pune-Mumbai". Fans love them for their on-screen chemistry. Besides on-screen their off-screen chemistry is also great, meaning they are really close friends have a great bonding between them. And that bond can be seen through this Instagram reel too. Swwapnil also added a romantic touch to this throwback with the song "Sar Sukhachi Shravani". This song is one of the best romantic songs from their movie "Mangalashtaka Once More".
Both Swwapnil and Mukta are looking great finally together on the screen after so long! This Insta reel of Swwapnil is getting a huge response. Swwapnil and Mukta's are saying so many great things in admiration of this beautiful on-screen couple through their comments. Fans have always loved them and this Insta reel has brought back so many memories to their fans and themselves also.
Image source: instagram/muktabarve