Tejashri Pradhan Returns To Family Drama With Upcoming TV Serial Aggabai Sasubai
Popular daughter-in-law of small screen, Tejashree Pradhan returns to the small screen family drama with an upcoming TV serial Aggabai Sasubai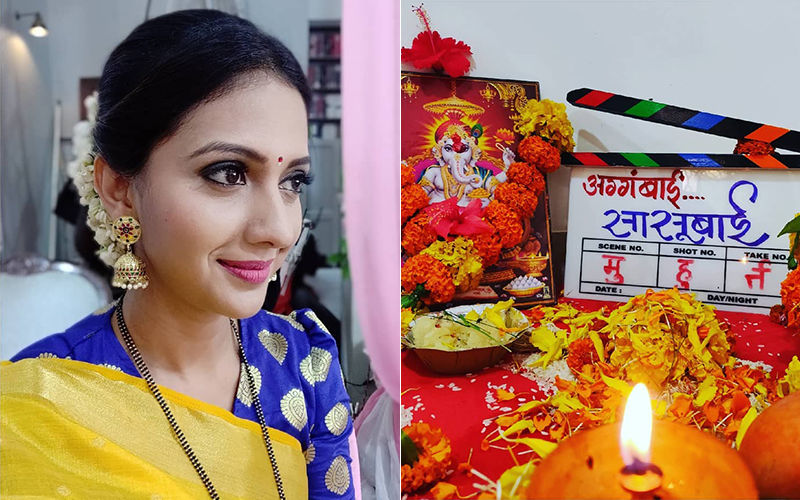 Tejashri Pradhan has ruled the small screen for more than three years through the character of 'Janhavi' of TV serial 'Honar Suun Mi Hya Gharchi'. Janhavi gathered a mass fan following from the middle-class families who looked at her as an ideal daughter and daughter-in-law.
This ideal 'Suunbai' is all set to become a part of your family again with an upcoming TV serial Aggabai Sasubai, where she plays the daughter-in-law to veteran actress Nivedita Saraf. Tejashri took to Instagram to post a photo of the mahurat slate for this TV serial, where she received humongous wishes from her fans and followers.
Apart from television, Tejashri's performance in Marathi play 'Tila Kahi Sangaychay' and Marathi romantic film 'Ti Saddhya Kay Karte' with Ankush Chaudhary also touched the hearts of her fans and followers.
She recently took to Instagram to post her on-screen get-up for the serial Aggabai Sasubai, where she looks bedazzling in the 'suunbai' attire.
Teaser of this serial reveals an ultra modern trend where the daughter-in-law is the bridesmaid for her mother-in-law. It would be fun to watch how the audiences react to this unconventional, trend-setter series and what turns and twists the story will take as it progresses.
Image Source:- Instagram/tejashripradhan