Tejaswini Pandit's Navratri Series Will Showcase The Avatars Of Nine Goddesses On 9 Days
Tejaswini is posting a series of 9 days and 9 avatars of goddesses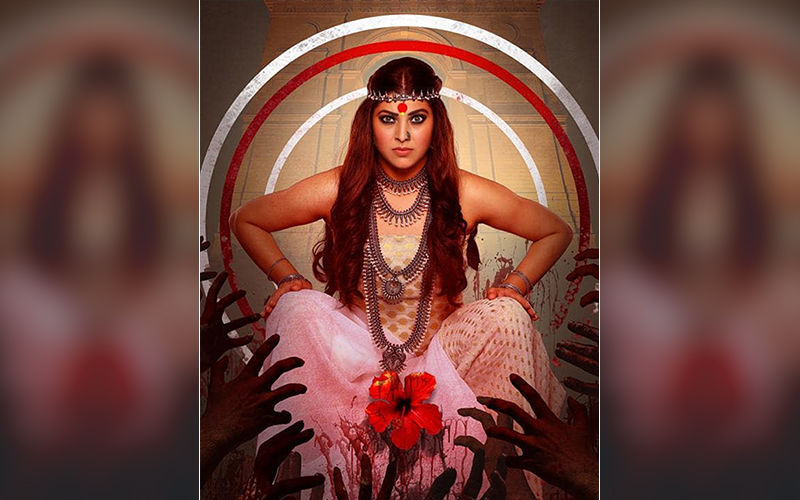 Tejaswini Pandit is a fashion icon for the Marathi film industry and there is no doubt about that. She has been reigning on social media and hearts of her fans. Her photoshoots were always creative and inspiring. Now with Navratri 2019 going on we can certainly expect something ethnic and awesome from Tejaswini.
Never disappointing fans, Tejaswini is posting a series of 9 days and 9 avatars of goddesses. She is following the color theme of each day.
On day one it was in orange, Kolhapur's goddess Ambabai. In this post, Tejaswini gives a terrifying message straight from the goddess. She says that the floods in Kolhapur could have been averted if we had more trees holding the soil. She, as a mother, could not help her children because her children cut down her hands (the trees), that could have saved them.
The second in the series, was from day 2 and color white. This is goddess Kamakhya whose womb is the cradle for the creation of the universe but her daughters today are getting raped even at tender ages. She questions the people, how can goddess Kamakhya forgive the injustice on women?
Tejaswini is a brilliant actor, impersonator and expresses every emotion with great skill. With these and similar photoshoots, Tejaswini has been ruling the roost. The actress, who has been sharing outtakes of her recent photoshoots that features her in different avatars of goddess Durga, will be not just showcasing the festival or her beauty, she will be raising questions on the evils of our society.
Image Source:- instagram/tejaswini_pandit