'Vicky Velingkar': Sonalee Kulkarni's Intriguing New Song 'Punha Punha' Is Raising The Curiosity Quotient
A captivating song with an equally intriguing screenplay, 'Punha Punha' is going to top all music charts in no time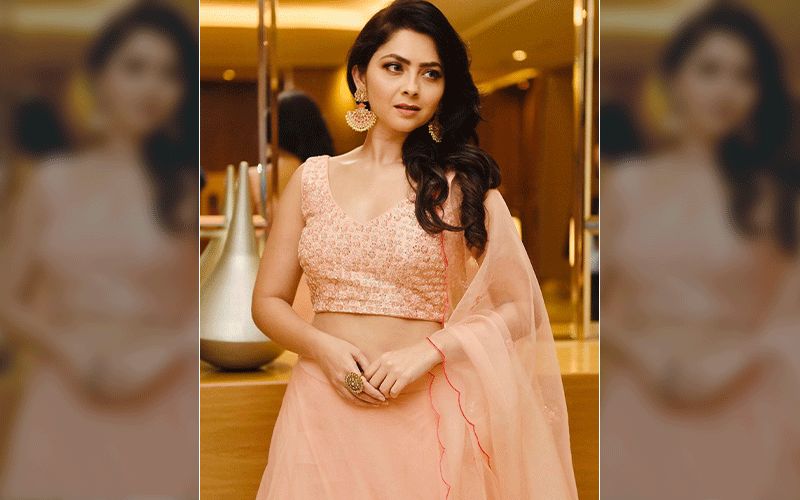 Intense looks, sharp posture, a web of digital crime and a masked man with a gun; No! we aren't talking about Angelina Jolie in Tomb Raider sequel, it is Marathi film industry's very own Sonalee Kulkarni in 'Vicky Velingkar'.
The song 'Punha Punha' from the film was released by Sonalee Kulkarni on her Instagram.
The song is a hit with its soft and intense music, captivating visual effects that create a sense of mystery and stunningly bold looks of Sonalee Kulkarni. Once you hear the lyrics you will definitely be humming the tunes all day! The musical masterpiece is birthed by Music Composer Manann Munjal, singer Mandira Karmarkar and Piyush Ambhore who is also the lyricist. With legendary team efforts from these experts 'Punha Punha' will top all music charts in no time.
'Vicky Velingkar' is an upcoming Marathi film directed by Saurabh Varma. Sonalee Kulkarni plays the leading lady Vicky, a comic artist, in the film. The film's trailer shows Vicky being chased by something that is beyond our imagination. As Vicky finds her existence at stake, she fights her way out of the digital web created by a masked man. The film involves crime, murder, suspense and visual effects that can match Hollywood. We will find out if Vicky lives to see the end of the battle in the movie scheduled to release tomorrow, 6th December 2019.
Sonalee Kulkarni is in a never before 'robust' look that is bold and strong. We can surely see her pulling a few action scenes for sure! Sangram Samel, Spruha Joshi and Ketan Singh will be playing prominent characters in the film.
After a super-sensational hit like Hirkani, it will be a treat to see Sonalee in 'Vicky Velingkar'. This a second time in a row that Sonalee is playing the female lead. Breaking all stereotypes, she is certainly making the industry proud!


Image Source:- instagram/sonalee18588