Wedding Bells Are In The Air For Siddharth Chandekar And Mitali Mayekar
The most favorite couple of the Marathi industry, actor Siddharth Chandekar, and Mitali Mayekar will be tying the knot pretty soon.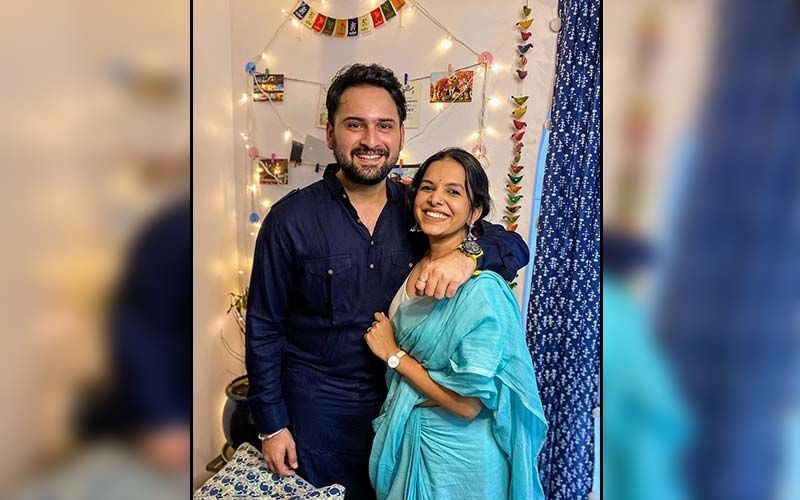 The wedding bells will be ringing on actor Siddharth Chandekar and Mitali Mayekar, pretty soon!
Being the most favorite couple of the Marathi industry, Siddharth and Mitali has always been admired by the fans. After dating each other for 3 years, the couple got engaged in a dreamy engagement ceremony last year. After their engagement, their fans have been most curious about their wedding, as the couple didn't announce any specific date for so long. But it seems like the wait will soon be over, as the pre-wedding rituals have already started.
The couple recently shared some amazing pictures from their Kelvan at their friend and well-known actor Kshitij Patwardhan's house. The couple looked cute as ever in this picture, enjoying their pre-wedding days with friends.
Their friends like actor Suyash Tilak, Aarti Wadagbalkar, and many more had dinner with this couple. And, other celebrities also invited the couple to their house. Thanking Kshitij for such an amazing Kelvan, the actor posted this picture and expressed his feelings through it.
Kelvan is one of the most important ceremonies in the Maharashtrian weddings. The soon to be bride and groom are invited by their relatives and friends for a meal. They're also treated by them with gifts as a token of love for the soon to be married couple. As this ceremony is done days before the wedding, it seems like the couple will be tying the knot pretty soon. The couple hasn't revealed the specific date yet, but it is sure that they'll be tying the knot in the coming year.
Meanwhile, on the work front, Siddharth is playing the lead role of Swaraj in his newly started Marathi TV series Sang Tu Ahes Ka. Mitali on the other hand is playing the lead role of Kasturi in her famous Marathi serial Ladachi Me Lek Ga.



Image source: Insatgarm/sidchandekar/mitalimayekar