Who's This Actress With Bhushan Pradhan In 'Gondya Ala Re'
Bhushan Pradhan released a new still from his upcoming web series 'Gondya Ala Re' with the leading lady but keeps us guessing who it is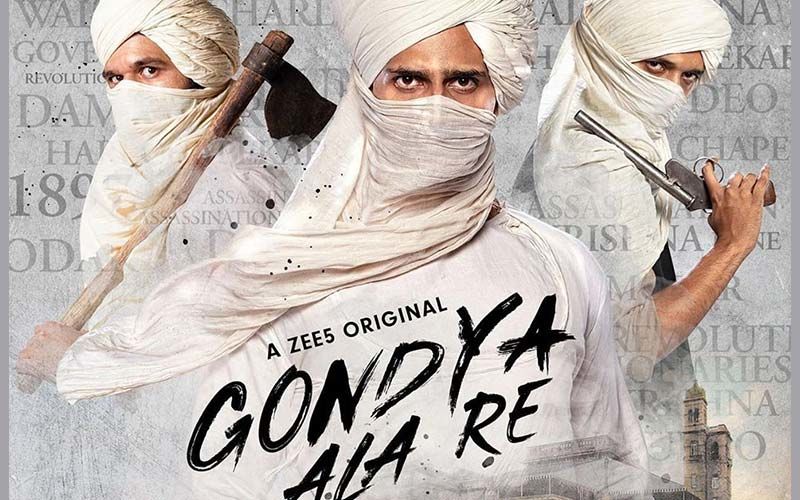 Ankur Kakatkar is presenting 'Gondya Ala Re' on Zee5 on 15th August that will introduce everyone to the forgotten war heroes, Chaphekar Brothers, starring Bhushan Pradhan as Damodar Hari Chaphekar. The actor recently released a still from the series with his leading lady.
It is difficult to guess who this actress is. But director Ankur recently tagged the actress Pallavi Patil in his posts of 'Gondya Ala Re'. Pallavi too is seen promoting the official poster of the series which gives us somewhat a hint since there is a striking resemblance in the appearances.
Pallavi Patil last seen in 'Tu Tithe Asave', 'Boyz 2', 'Savita Damodar Paranjpe' and 'Shentimental', debuted her career with 'Classmates' in 2015 and got famous for playing 'Riya' in '702 Dixit's. She also starred in serials like '24' and 'Prem He'.
This story is one of the most bold and thrilling chapters in the history of Marathi youth participation in Indian freedom fight. This series will recreate the assassination on W.C. Rand by Chaphekar brothers.
Bhushan was last seen in 'Amhi Doghi' opposite Priya Bapat in 2018. He is known for his hits 'Coffee Ani Barach Kahi' and 'Satrangi Re'. It will be a unique character for Bhushan and this will make it all the more exciting to watch 'Gondya Ala Re'.
Image Source: Instagram/bhushan_pradhan/officialpallavipatil