Zee Marathi Awards 2019: Abhijeet Khandkekar Looks Stunning Hot In This Stripes Formal Wear
Abhijeet Khandkekar wears a striped formal for the Zee Marathi Awards 2019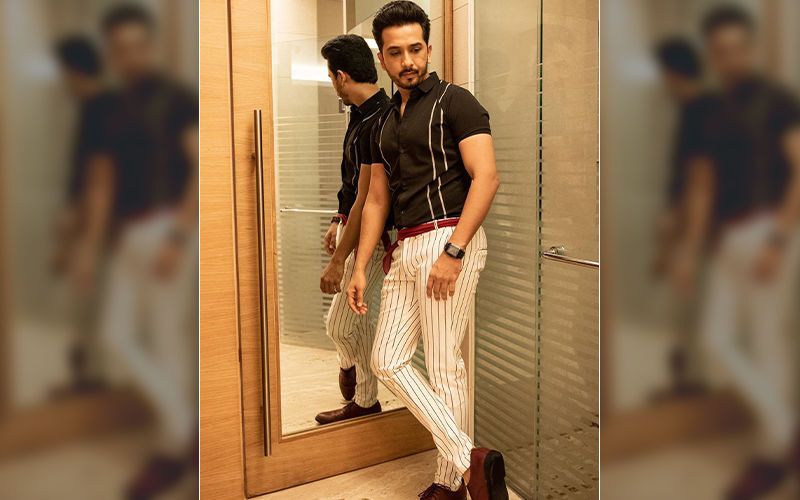 Abhijeet Khandkekar the iconic romantic hero or rather an anti-hero now of Marathi television and film industry has been playing a leading role in the plot of 'Majhya Navryachi Bayko' for the last 3 years.
The famous 'Gurunath Subhedar' from 'Majhya Navrya Chi Bayko', Abhijeet will be dressed in a stripes formal attire for the award night. He has an amazing sense of style and charm.

Standing on his bed, Abhijeet gives an appealing glare that will dare you to look away! His pose commands attention.
With a history of hit films like 'Mi Pan Sachin' (2019) and 'Bhaay' (2018), Abhijeet recently dazzled in the award-winning film 'Baba' that was a Sanjay Dutt debut Marathi production.

Abhijeet recently performed in the musical 'Amhi Duniyeche Raje' with Gautami Deshpande, Jaydeep Vaidya, Ashutosh Mangle, Shruti Athavle, Mukta Joshi, Ketan Pawar and Devendra Bhome.
Abhijeet steals hearts with his Instagram posts but his work has made him popular not just in India but across the globe. Baba was a superhit film even at the Golden Globes festival.



Image Source:- instagram/abhijeetkhandkekar