Darshan Raval And Prakriti Kakar Stuck In The 90s Musical Quiz! Find Out Who Won, Who Lost?- EXCLUSIVE VIDEO
T-series Mix Tape Season 3 artistes Darshan Raval and Prakriti Kakar joined us for a fun chat recently. We spoke about their latest single and also played a few interesting quizzes with them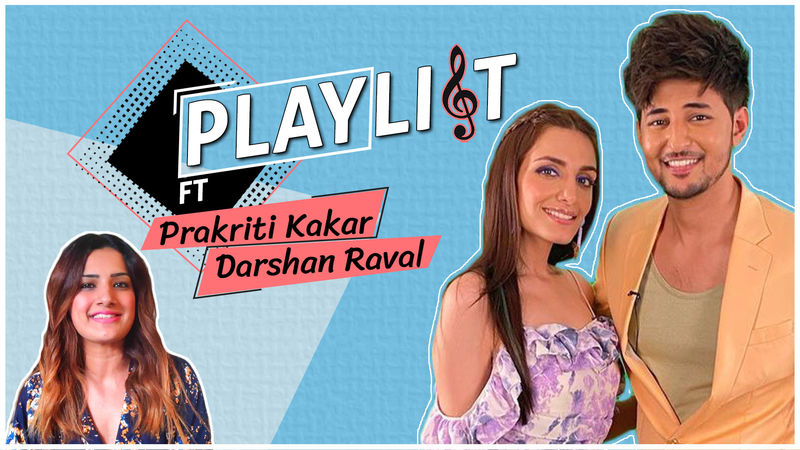 Darshan Raval and Prakriti Kakar enthralled fans recently with their latest single Dheere Dheere-Pehli Pehli Baar Mohabbat from T-series Mix tape Season 3. The songs is a mashup and a recreation of 90s hits Dheere Dheere from Aashiqui sung by Kumar Sanu and Pehli Pehli Baar from Dirf Tum.
We caught up with the talented duo, who have lent their voices to many hit numbers from Bollywood, to speak to them about the song and more. Darshan and Prakriti shared their thoughts about recreating an iconic number and said that one can never make an iconic song again, they can just perform it in their own way and that's what they have done with Dheere Dheere-Pehli Pehli Baar.
We also played a fun quiz with them to test their knowledge about the 90s musical era, where we gave them middle lines from a song and they had to tell us which song is it. While Darshan guessed a few, Prakriti also gave him a tough competition.
Besides this, the duo also played a round with us where they had to prove how well they know each other. Darshan scored higher in this one.
All this and a lot more fun and masti in this video above. So, click the above link to watch our full conversation with Darshan Raval and Prakriti Kakar.
Image source: SpotboyE