Zara Zara Singer Stebin Ben: My Career Will Rise To Next Level If I get To Sing For Shah Rukh Khan Sir-EXCLUSIVE VIDEO
Singer Stebin Ben, who has recently sung and featured in the music video of Zara Zara with Amyra Dastur, talks about the song, its response, perks of working with big stars and more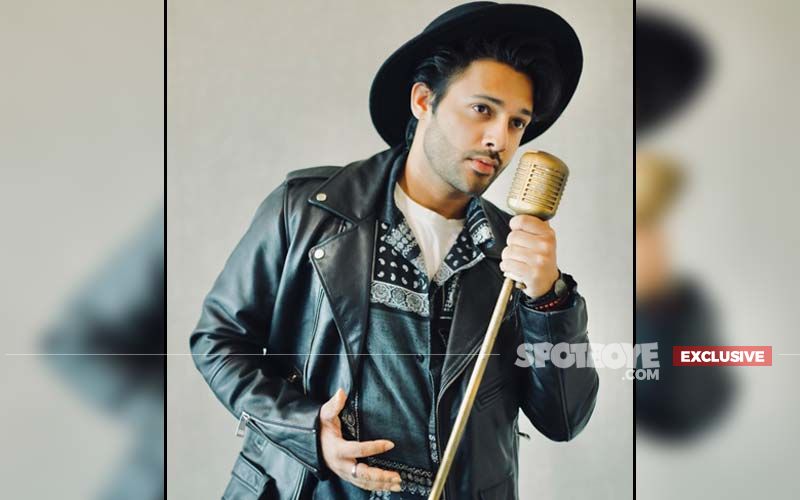 Recently, singer Stebin Ben featured in the music video of the song Zara Zara with Amyra Dastur, which he has also sung. The song reminded of that passionate love in one's life that goes through its ups and downs but eventually finds its way back.
The song is already trending on charts and YouTube and in an exclusive conversation with Spotboye.com, Stebin talks about the song, its response, working with big stars and more. Read excerpts from the interview:
Stebin, how has been the response to the song?
The response so far has been great. It's taking its organic speed to reach people and I feel every song has its own audience. So, I am just waiting for Zara Zara to reach its audience.
How was your experience working with Amyra?
It was so much fun and great working with her. We had a lot of fun together on set and she was really professional and made it easy for me to work with her.
You both shared an amazing chemistry in the song. How was the process of developing it?
It just came out naturally. We started with our intense fighting shot and it was very acting oriented, so we really connected on that. We understood how important it was to do our work well since we were taking such a risk shooting amidst a pandemic. Till the time we came to the romantic shots, we were already comfortable with each other. Also, the weather of Kashmir was so beautiful and serene that everything including our chemistry was flowing organically. People don't call it heaven on earth just like that.
Stebin, do you feel you came into the industry at the right time when the indie music sector is booming?
Definitely. During this Covid time, a lot of indie artists have come up with no film music releasing. This period provided more opportunities and it is great for us.
Where did the idea for Zara Zara originate?
The credit for it goes to Charit Desai, our director and also our music director Piyush Shankar and lyricist Abhendra Kumar Upadhyay. They made such an amazing song and Charit planned an apt story for it, and he made sure that I play a musician in it. Zee music company planned this whole song and there are rarely any songs nowadays where a singer gets to perform a song within the song, and that was the beauty of it. I got to work with a Kashmiri band through this song and they were great.
The music video shows the story of passionate love. Have you had that kind of love in real life yet?
My story has been very boring and I am still exploring that side. I am still getting to know about love and haven't had any passionate love stories yet. I learnt romance through films and songs, so I tried to portray that. I am still waiting for love in real life.
How does working with actors like Sidharth Malhotra, Neha Sharma and now Amyra, help you in your career?
It definitely benefits when you work with quality people and big stars, as in the end everyone wants to work in Bollywood. When Sidharth Malhotra and Diana Penty did Challon Ke Nishaan for me, it gave me a big exposure. I did one song from Shimla Mirch, Ishq DI Feeling, picturised on Rajkummar Rao and Rakul Preet Singh, but it didn't get promoted nicely since the film was a delayed release. But Challon followed by Thoda Thoda Pyaar featuring Sidharth and Neha Sharma worked like magic for me. The audience loved their chemistry, and a part of the song became viral on Instagram reels. So, the addition of stars increases the brand value of your song in such a competitive environment. Although, I like to work with everyone, not just Bollywood stars. I work with Tik Tok people, social media stars and influencers too as I learn a lot from them and it increases my reach too.
So, while working with actors like Sidharth, did you get any acting tips from them that you used for Zara Zara?
I always wanted to act in my own songs, but I was waiting for the audience to accept my voice first. If they don't accept that, why would they see me. When my songs became a hit, then people started searching for me online, and that's when I decided it was time for me to face the camera. And being a newcomer, I learn from everyone I meet and see.
Was it weird lip syncing to your singing and performing it for the music video?
Not at all. It was the best and easiest feeling as only a singer can know the emotions, notes and feelings behind each and every line. So, it became easier.
You have sung one song for Hotel Mumbai and one for Shimla Mirch. Are there any more film offers in the pipeline?
I had so many Bollywood films lined up but it all got stuck due to the lockdown. Now, I am just waiting for those films to be released. But I am not in a rush as indie music is rising so much and getting acceptance, so I want that also to get its time.
Since you have shown your acting chops in Zara Zara, any plans to take up acting as a profession?
Why not? I have been offered some web series and OTT shows, but that is not my interest right now as I am happy doing my music currently. However, if I am offered a big project by a big director, I feel I have the potential to work hard on anything, if given the right guidance. I would love to portray anything related to music.
Are there any future musical collaborations on cards for you?
I have a song coming up with Meet Brothers soon, and some more songs coming with big names.
What would be your dream musical collaboration?
Right now, my dream collaboration internationally would be with Shawn Mendes and Camilla Cabello, and in India I want to collaborate with Shreya Ghoshal on a big film song. She is the best for me and I haven't heard a better voice than hers. I would also like to collaborate with legendary singers like Alka Yagnik ji, and among the new singers, I find Neha Kakkar to be very talented, and I would love to work with her.
Which actor would you like to give your voice to?
Ranbir Kapoor because I think he shares the vibe I have. Whatever he has portrayed in Bulleya from Ae Dil Hai Mushkil and in Rockstar, that is very much like me in general life. I am that passionate guy towards his music, so I really want to give my vocals to him as I feel he will do real justice to it. And from the legendary actors, I would love to give my voice to Shah Rukh Khan sir or Salman Khan sir. My career will rise to the next level if I get to sing for Shah Rukh sir.
Image source: youtube/SpotboyE/instagram/stebinben/PlanetMediaPR