9XM Indiefest With Spotlampe: Amit Mishra Reveals The First Song He Ever Crooned In Front Of The Microphone
Singer Amit Mishra shared with us the first song he ever crooned on the microphone. He said it was a ghazal during his interview with us for Indiefest With Spotlampe Originals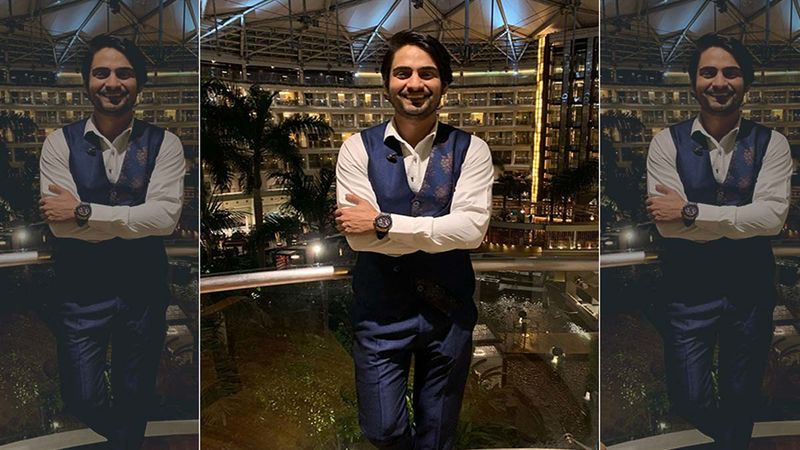 Singer Amit Mishra in conversation with our host Manish Batavia for 9XM Indiefest With Spotlampe Originals was seen getting candid. The singer spilled the beans about his upcoming single, Kaise Bhoolun Mein, and gave a lot more deets about his professional and personal life. The singer, when quizzed about the first-ever song he recorded on the microphone, revealed it being a melodious ghazal. Amit shared his music teacher Vinod Prasad in Lucknow allowed him to croon a ghazal.
Ek Sagar Bhi Inayaat Na Huva Yaad Humein was the first-ever song he had crooned on a microphone. However, he agreed with our host to have recorded Soniye from the movie Hum Do Anjane released in 2011, as it was the first official release of his career. Amit has crooned the band version of this song officially crooned by singer Kunal Ganjawala for the movie. He also mentioned during the interview that his parents were too fond of music.
He shared that his mornings would start with devotional songs of goddess Santoshi Maa, and the day ended with his father listening to Mukesh's song. Watch the video from the 9:28 counter.
He further shared his inclination towards singing only grew with each passing day by listening to some of the legendary singers.
Image Source: Instagram/amitprakashmishra