9XM SoundcastE – Episode 15 With Vishal Mishra
The latest episode of 9XM SoundcastE features the popular musician Vishal Mishra who shares his influences and his vision, apart from singing three of his soulful songs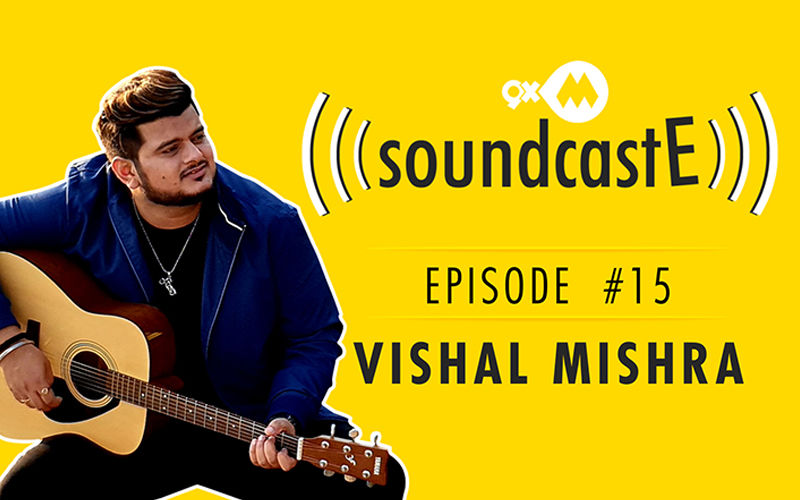 On this week's episode, Host Eva Bhatt is joined by the young, 'firebrand' musician Vishal Mishra ('Kaisa Hua'- Kabir Singh fame), who will inspire the inner 'creative' soul within you.
Vishal Mishra, at such a young age, is producing melodies that have created ripples in the industry. (With no formal training in music!) He shares about how passionate he feels about music, how he produces music that "feels like companion, for the vulnerable & lonely"! While talking about the process of making a song like 'Kaise Hua', he talks about how he doesn't believe in 'Perfection', while creating music.

He also gives out gems of wisdom for the upcoming artists. ("To be prepared so that when Opportunity strikes you can deliver")
Listen to the talented & lover of poetry, Vishal Mishra who shares his influences & his vision, apart from singing three of his soulful songs.
Subscribe to the podcast where music inspires!

Write to us at eva.bhatt@9xmedia.in or Follow her on Instagram (Eva_bhatt_devlekar)
Music Label courtesy:
'Kaise Hua', 'Pehla Pyaar' (Kabir Singh) & 'Nai Lagda' (Notebook) - T-Series
Whilst you can watch the show on TV, you can also listen to the entire podcast on the
EP Log Media
website, and across all leading audio streaming platforms as well!

Image Source:- 9XM Team